A Guide To Importing A Car Into Ireland From The UK
All You Need To Know
Last updated: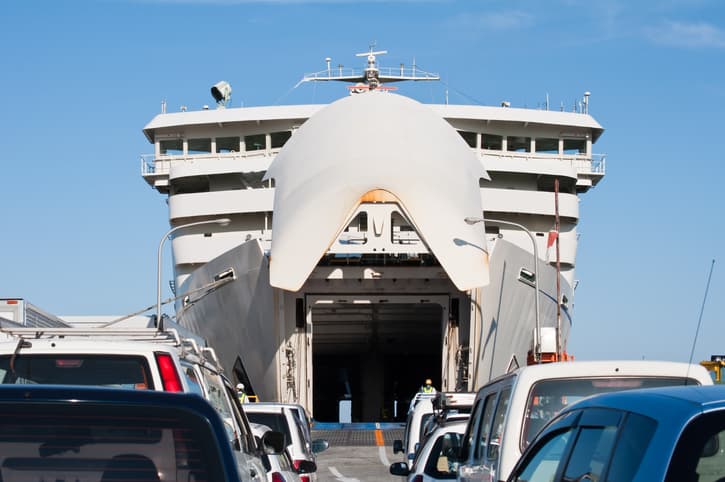 Whether you're moving to Ireland and bringing your vehicle with you, or buying a new vehicle from overseas, there are certain things you need to know about importing a car into Ireland in 2022. Luckily, we've compiled all the information right here, so you can learn everything about it without having to look any further.
IMPORTING A CAR FROM THE UK
It's become more expensive and difficult to import a car from the UK since Brexit laws changed on January 1st 2021.
Pay What You Need To
There are now various costs involved that are laid out in full on Citizens Information, but as a summary they include:
A customs duty if the vehicle is arriving from the UK
VRT when the vehicle is registered (unless it is exempt)
VAT on all new cars, and on used cars imported from the UK
Additionally, you need to ensure that you have all the documents necessary - and if you are buying a vehicle that was previously registered in the UK, you need to be able to prove that the customs duty was paid on arrival into the country.
Buying a car from the UK may seem like an attractive option, but the accumulating costs involved with importing it may make you change your mind, so make sure you've done all the necessary research before committing.
Do Your Background Checks
Before you buy the car, make sure you get a vehicle inspection to make sure the car is roadworthy and safe to drive. There are many online tools that are able to do these checks for a fee, with a basic package typically around €115 and a more detailed inspection costing €275.
A history check is also important, checking for any outstanding payments or whether the vehicle was ever reported as stolen.
Inform The UK Authorities
Before bringing the car over to Ireland, you need to make sure the following steps have been taken:
Get the V5C registration/logbook, as well as an invoice with sale details, from the seller
Fill out the 'notification of permanent export' in your logbook and get in touch with the DVLA to inform them about your plans to export the car
Fill in form VAT411 to declare that you aren't liable to pay VAT in the UK, but will pay it in Ireland when the car arrives
Fill In A Customs Declaration
Since the UK has left the EU, the importation of a vehicle from this country is now treated the same as an import from any other non-EU country. As a result, you need to fill in a customs form and include your Vehicle Identification Number to make the next processes run smoothly.
Register Your Car At The National Car Testing Service
Within seven days of importing your vehicle, you'll need to register the car for a VRT inspection. Once you've done this, and paid the associated VRT, you're ready to get your new plates on and get driving.
Get Some Motor Insurance
As with any other car, you need insurance to drive your vehicle on Irish roads. Luckily, with the help of Chill, this is an easy thing to do. Find a good motor insurance plan and get ready to drive off into the sunset with your swanky new car.
IMPORTING A CAR FROM NORTHERN IRELAND
Import duty does not apply when importing a car from Northern Ireland, however, you still need to pay the following:
Vehicle Registration Tax
VAT at 23% (for new cars only)
The process of getting your car from Northern Ireland to Ireland is simpler than from the UK, due to there being no need to get a ferry or fly over, but the above costs must still be paid.
Everything else that applies to importing a car from the UK applies to Northern Ireland, so there's nothing else you need to learn about before importing a car. Easy.
GET YOUR INSURANCE WITH CHILL
Find the best deals for motor insurance with Chill to get you out on the road as quickly - and cheaply - as possible.
First published by Ian O'Reilly