How To Value Your Car
How To Make The Most Money
Last updated: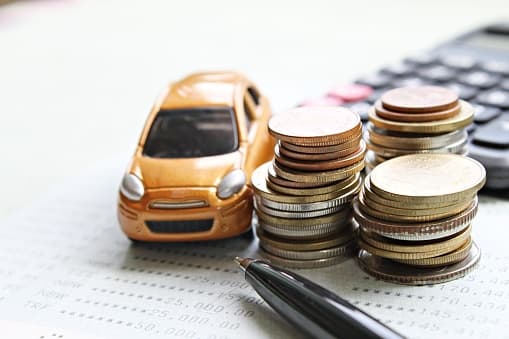 Want to sell your car but not sure what price tag you should put on it?
Knowing how much to ask for your vehicle can be tricky. Undervaluing your car could mean you miss out financially, while overvaluing it could make it a hard sell.
So, whether you plan to strike a deal with a private buyer or car dealer, or you want to part exchange your vehicle, it's important to have a clear idea of the sort of price you're looking for. Keep reading for information and advice on how to calculate your car value in Ireland, and for tips on how to achieve the best possible selling price.
HOW MUCH IS MY CAR WORTH?
A host of factors come into play in car valuations. From the make and model of your vehicle to its engine size, fuel type, age and mileage, potential buyers will take a wide range of details into account when they're deciding how much they're willing to pay. Other variables that can impact on price include the overall condition of your car, the number of previous owners and whether its NCT and motor tax are in date.
FACTORS THAT CAN RAISE THE VALUE OF YOUR VEHICLE
No Damage
A car that's in excellent condition with minimal or no damage is likely to be highly attractive to prospective buyers.
Extra Features
Buyers are often willing to pay more for vehicles that come with extras like built-in sat navs, rear parking cameras, dash cams and multimedia systems.
A Desirable Colour
Certain colours tend to be more appealing to buyers (the favoured colours often vary between different makes and models).
Full Service Records
A full service history helps to reassure buyers that a vehicle has been well cared for and maintained.
FACTORS THAT CAN LOWER YOUR CAR'S VALUE
Broken Parts
If a car needs parts replaced or repaired, potential buyers will factor this into the amount they're willing to pay.
Wear And Tear
Buyers tend to assume that second-hand cars will have the odd bumper scratch or stain on the upholstery, but a lot of wear and tear can be off-putting and therefore substantially reduce a vehicle's value.
Number Of Previous Owners
Generally speaking, the more owners a car has had, the less it will be worth.
No NCT Or Tax
If your car doesn't have a current NCT certificate or there are gaps in the tax history, this can lower its value.
WHAT ARE OTHER SIMILAR CARS SELLING FOR?
You can't fully answer the question 'how to value my car in Ireland' without doing a little market research. So that you have at least a rough idea of what sort of price you should be aiming for, it pays to gauge what other similar cars are selling for. There are plenty of price guides available both in print and online. For example, you can visit websites such as to see the asking prices of other second-hand vehicles with specs and features like your own.
Once you see what the going rate is for similar vehicles, this should help you to set a realistic price for your car. This works especially well for popular models because there are so many examples available - helping you to build an accurate picture of what people are willing to pay.
CAN I VALUE MY CAR FOR FREE ONLINE?
Another top tip is to use a free online valuation service. There are a variety of websites that offer this service, making it quick and easy to get an estimation of your vehicle's value. You'll simply be asked to provide your registration and, within moments, you'll be given a valuation. To make the information more accurate, some websites will ask you to specify your vehicle's mileage (i.e. provide an odometer reading). Try to choose sites that base their valuations on extensive market research. For example, bases its results on an up-to-date overview of the whole Irish market.
As well as telling you how much you can sell a car for to a private buyer, a valuation report can give you information on how much you are likely to be offered for your vehicle as a part-exchange agreement with a dealer.
HOW CAN I INCREASE MY CAR'S VALUE?
Being able to accurately value your car will help ensure you don't miss out financially. There are also other steps you can take to make sure that you get as much money as possible for your vehicle. For example, simply giving your car a thorough clean before you list it for sale can make a big difference. By deep cleaning it inside and out, you can show buyers that your car has been well looked after. You might also want to use an air freshener to make the interior of your vehicle smell more appealing before anyone views it. If you don't have time to clean your vehicle yourself, you could pay for a car valet service instead. Although this will cost money, it could be a worthwhile investment.
Do some basic checks on your vehicle too. For example, make sure that all tyres are inflated properly, check the oil, brake fluid and coolant levels and ensure all lights are working. Consider doing some minor repairs as well. Obviously, it doesn't make sense to spend more on this work than you're likely to recoup in added value when you sell your car, but simple things like touching up scratches and chips or even just investing in a cheap new set of car mats can help to increase the value of your vehicle.
When advertising your car, make sure you use high-quality images, and include photos of the NCT certificate and odometer. Provide as much detail about your car as possible too. It also pays to make sure you're up to date with vehicle servicing. A full service history is considered to be a big plus among buyers, so if possible, provide evidence of this.
Whether you're selling a car, buying a new vehicle or simply continuing to use your current motor, you'll need the right car insurance in place. Why not contact our team by phone on 01 4003400, or get a quick car insurance quote today?
First published by Ian O'Reilly