How To Transfer Car Ownership In Ireland
Learn How To Become A Registered Owner
Last updated: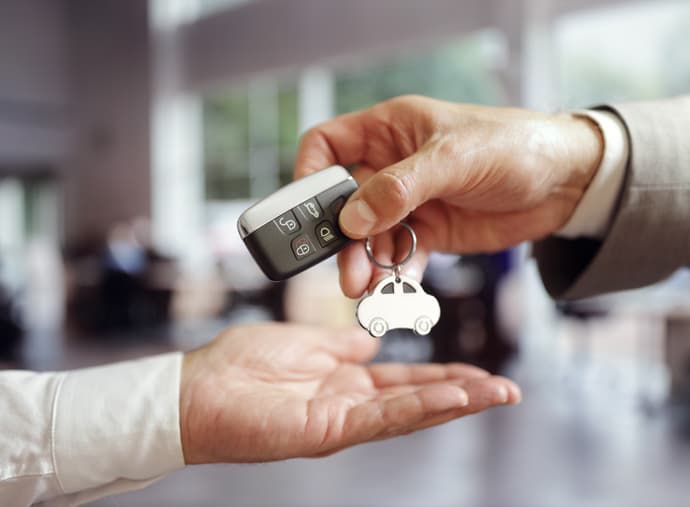 You've arranged car financing, set yourself a budget and settled on a make and model of your new car. All that is left to do now is to make sure that you have all the paperwork in place and we don't just mean your drivers licence.
If you have decided to buy or sell a second hand car then this blog should be of interest to you because we are looking at the process of transferring ownership of a vehicle from its previous owner to the new one.
WHO NEEDS TO TRANSFER THE CAR OWNERSHIP?
It usually requires both the owner and the seller to register the change of ownership of a vehicle. When a vehicle is sold, or transferred, then the new owner will receive the updated logbook which will state them as the current owner.
WHAT IS THE CAR OWNERSHIP TRANSFER PROCESS?
There is one key date that all car owners need to be aware of and that is January 1st 1993.
If you have recently purchased a car that was first registered on, or before, this date then you have to contact your local tax office to register the change of ownership.
If you purchased, or have taken ownership of a vehicle that was first registered after January 1st 1993 then you have to contact the Vehicle Registration Unit (VRU) or the Department of Transport (DOT) or your local motor tax office directly.
WHY IS CAR OWNERSHIP TRANSFER IMPORTANT?
Any vehicles sold or traded-in must have their change of ownership registered no matter if they are brand new or second hand. This is done through your local motor tax office who you will need to contact regarding any change of owner
Although transferring the ownership of a car is a simple process, it can sometimes slip your mind or get lost during the other priorities you have at the time.
Failure to transfer ownership to the correct person can cause issues for both parties involved in the sale.
If you are taking over the ownership of the vehicle then having the ownership transferred correctly means that you will have the correct documentation in place if called upon.
If you are the previous owner then having the correct paperwork means that you wouldn't be receiving fines and NCT dates that are not relevant to you.
WHAT FORMS DO I NEED TO TRANSFER OWNERSHIP OF MY CAR?
You will need to complete a change of ownership form which you can download or pick up from your local motor tax office.
This is the ownership form for cars registered before 1993.
Here, you can download the ownership form for cars registered later than 1993.
Is There A Fee Attached For Registering Your Vehicle?
At present there is no fee or charge that you have to pay when it comes to changing the ownership details of a vehicle. However you will incur a small fee if you need to replace any lost or misplaced documentation.
HOW DO I REPLACE LOST OR MISPLACED CAR OWNERSHIP DOCUMENTS?
When the time comes to arrange for ownership to be transferred you might find out that you have misplaced or lost the specific registration details of the vehicle. This is a common occurrence and you can get the paperwork replaced, for a nominal fee, by the motor tax office. You need to complete form RF134 (pdf) in the presence of a Garda and return it, along with the required amount, to the aforementioned tax office.
---
Purchasing or selling a vehicle, either through a registered dealer or yourself, has become a much more user friendly process over the last number of years. There are some great resources out there for anyone who wants to make sure that they have all the paperwork ready so that the process can be as smooth and hassle free as possible. Follow our quick guide above to make sure that the after sales experience is as straightforward as possible.
First published by Ian O'Reilly