How To Secure Your Home While On Vacation
Home Security Tips
Published on by Fergal Lynch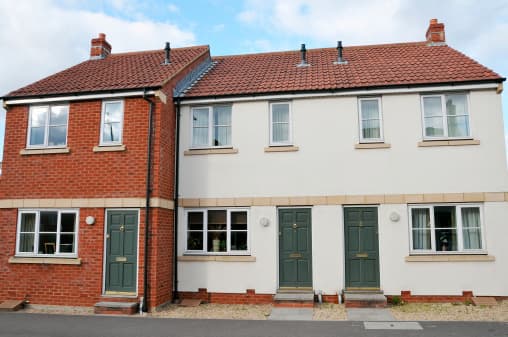 While there are many obvious benefits to going on holiday, leaving your home vacant can make it vulnerable to break-ins. It's easier said than done, but if you'll be away from your home for several days or longer, the last thing you want to do is ruin your trip worrying about whether or not your home is secure.
So, before leaving your home, you should take steps to help ensure it's safe for the duration of your holiday. In this guide, we look at what you can do to make your house secure while you're away and put your mind at ease.
How to keep your home safe while on holiday
Things you could consider doing to increase your home's security while you're away include:
Ask a friend or neighbour to keep an eye on your home -
One of the easiest ways to help ensure that your home is safe is to ask a trusted friend to check up on it on a regular basis. Or, if you're lucky enough to have a neighbour that you can rely on for this, ask them. This is preferable as they'll be closer to your home to monitor it.
Don't announce your trip on social media -
In the modern age, it's common to announce your upcoming trip on various social media platforms and continue to post regular updates. However, if someone is planning to break into your home, they may be monitoring your social media accounts, so an openly advertised holiday provides the perfect opportunity for them. If you want to continue to use social media, you can as long as you can publish posts using a setting that limits the people who see them to close friends and family.
Get appropriate insurance cover -
You can put as many useful deterrents in place as you want, but if someone breaks into your home, you need to make sure that you have the correct level of home insurance cover for anything they might take. To check that you're sufficiently covered against theft and any types of damage that could occur in your absence, look in detail at your current cover and consider changing it if it's not suitable.
Switch off any unnecessary electricals -
Another part of safety is checking that your home isn't likely to be damaged during your holiday, for example by fire or flooding. To this end, turn off appliances such as your washing machine, dishwasher and any electrical entertainment devices, including TVs, DVD players, computers and games consoles.
How to make it look like someone is at home
One method of putting potential burglars off attempting to break into your home is by making it seem like someone is still there. Although your car may be missing if you've used it for your trip, you could make it look like a family member or friend is staying at the house while you're away. Tips for doing this include:

Keep giveaways to a minimum -
Burglars may be looking for telltale signs that a house is vacant such as the bins being left on the driveway after bin day, the grass being noticeably long, the milkman leaving cartons of milk outside your door that aren't being taken inside, post stacking up behind your front door or your driveway being empty.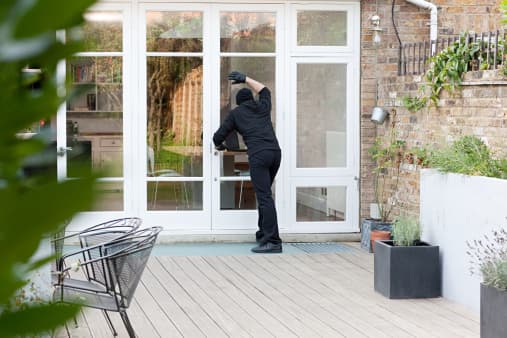 If you've already arranged for a friend, family member or neighbour to check on your house, why not ask them to make it look like someone is still there? All they need to do is move bins away after bin day, maybe open the blinds or curtains if they're checking on your house daily and move post away from the front door.
You can help with this yourself by looking at ways to make your home look lived in before you go away. For example, this could include cancelling milk deliveries for the duration of your trip and, if possible, leaving your car outside and getting a taxi or lift to the airport.

Leave a number of lights on -
Lighting in your home may be a giveaway as to whether or not someone's in. For example, if there aren't any lights on in the early evening, it's highly unlikely that you're sitting in the dark. If a light in your home is usually left on, you could choose to leave it on while you're away, but a light left on throughout the night may appear strange.
Light timers are an ideal solution, as they make it possible to set a timer to turn specific lights on at certain times. If you plan when specific rooms are likely to be lit and set your timers accordingly, you could make it look like you're home even when you're not.
Modified Date: