How To Parallel Park
A Guide To Getting It Right
Last updated: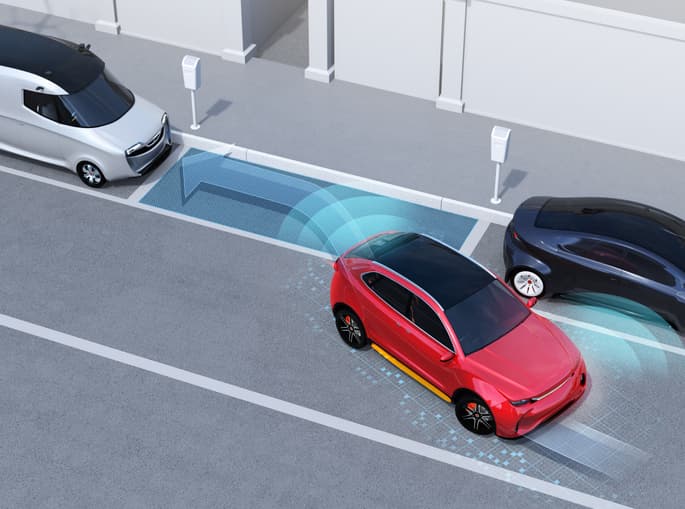 10 Point Guide To Parallel Parking
When you find the spot you want to park in pull up as close to the front of the car ahead of the space until you are parallel with it. (No need to be exactly in line)
Once stopped turn your steering wheel all the way to the left. Check your side and rear view mirrors before moving and when safe to do so start reversing.
If it is safe to, begin to reverse. Your car should begin to turn into the parking spot. Stop reversing once the front right hand corner of the car behind you is in the middle of the rear windscreen.
Return your steering wheel to the middle position. Begin reversing once again until your car has passed the car in front.
Once your car has passed the car in front stop and turn your steering wheel fully to the right or left. This will depend on the parking spot in question.
Continuing reversing towards the car behind.
You should now be parallel with the footpath or what ever you are parking alongside.
If necessary correct your position by driving forward slightly (if possible) and reversing until satisfied.
Turn your steering wheel back to the centre position and switch off the engine.
Do a celebratory fist pump, high 5 or whatever congratulatory method you are a fan of because you have just successfully parallel parked.
If you follow the above 10 point how to guide you should be a parallel parking master with a little bit of practice. To help you succeed we have a 3 rules to follow.
Be Patient
Practice
Don't Panic
If you are still nervous about parallel parking just follow our suggestions above and make sure you take your time. Parking is always tough to start with but once you are ready to practice you will find that you will soon be able to get into that parking spot that you would have normally drove past.
CAR INSURANCE FOR ALL THOSE BUMPS AND BRUISES
Not everyone is an expert in parallel parking so if make sure you have comprehensive car insurance in place to cater for all the potential bumps and scratches that another driver might leave on your car. Get a car insurance quote today or call us on 01 4003400.
First published by Ian O'Reilly