How To Organise A Group Holiday
Simple Tips For Holiday Bliss
Last updated: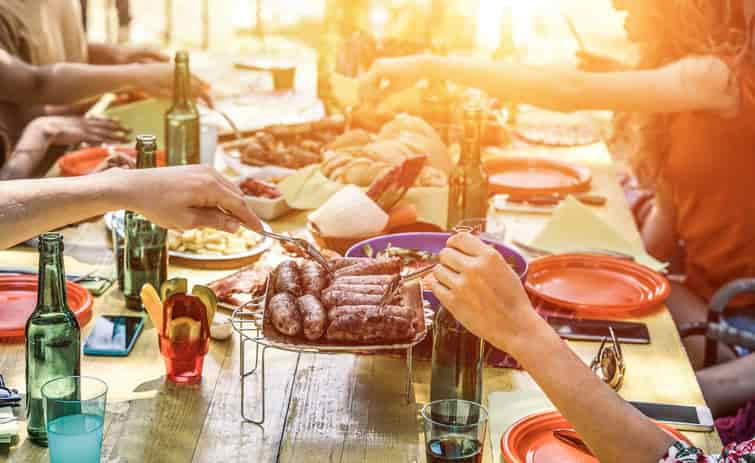 Organising a holiday isn't easy, particularly when there's a group of people going and you have to arrange the travel and accommodation. Paperwork is also a big part of coordinating a trip abroad. There are so many admin tasks to do, such as inputting every traveller's passport details for the flights and sorting the right travel insurance.
Luckily, we've written this guide that tells you exactly the kind of insurance you'll need, how group travel insurance works and how to sort out your group ESTAs if you're travelling to America.
What is group travel?
So you've decided that you want to organise a group holiday. Exciting! You need to choose where to go, when you'll go and who will be coming with you.
But there can be a lot to organise and you want to pick a resort and location that everyone will love.
Many travel agents will organise group travel, and this doesn't just mean travelling with a load of strangers you've never met before.
The travel agents will help you organise a trip for your friends and family, and can even sort coaches for your travel or pre-book tours for particular sites you want to see. So whether you're trying to arrange a hen do or a quiet family holiday, you don't have to plan the whole thing alone.
This means there are some small details left to consider, including your travel insurance. But what kind of policy should you get, and who will it cover?
What travel insurance should I get?
Travel insurance
is a necessity when you go on holiday, but the kind of policy you need could depend on the type of holiday you're going on and how many people you're travelling with. So, to decide on a policy, here are some things you should think about first.
What type of holiday is it?
If your holiday involves potentially risky activities such as Winter Sports (such as skiing or tobogganing), you will need to get additional insurance that covers any dangers this may involve. You can pay for standard insurance if you're lazing on a sunny beach, but for thrill seekers looking to participate in dangerous sports, additional cover should be taken out.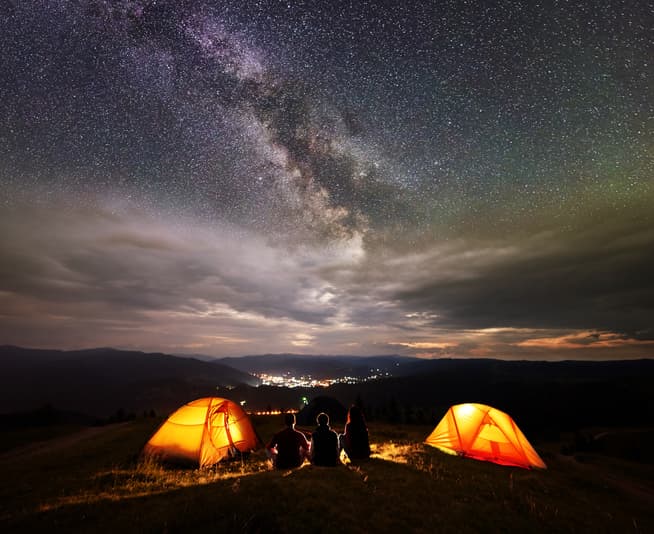 It is possible to avail of different levels of cover for travel insurance. For example, you could take out a single trip policy but then upgrade it to include extras. Usually, the enhanced insurance covers you for more things and at a higher level. For example, your standard policy could cover up to €2 million of medical treatment but your upgraded policy could cover up to €5 million.
Where are you going?
Your insurance policy is likely to be affected by the area(s) you're planning to visit. Places like the USA or Canada may have higher premiums due to the higher cost of medical care in the respective countries.
How long are you going for?
If you're going on holiday for a relatively short period of time, such as two weeks, you need to make sure that your insurance policy starts and finishes on the correct dates. Your travel insurance covers your flights, so your policy needs to end after you've landed back home.
Who are you going with?
You need to think about who you're travelling with before you purchase your travel insurance. If you're going with a group of friends, you could purchase single or multi trip insurance and add up to 10 names to the policy.
If you're travelling with family, including grandparents, then you need to consider that people over the age of 65 may not be covered in your standard policy. Anyone aged 65 and over should look into taking out their own policy.
If it's you and the kids (and they're under 18 years old), you should be able to add them to your policy for no charge.
Can I travel alone on a group ESTA?
If you're going to
travel to America
, the group will need to be authorised to enter the country first. The Electronic System for Travel Authorisation (ESTA) is a way for the US to determine the eligibility of visitors to travel there, and whether this travel poses a threat or security risk to the country. It sounds scary, but it's a relatively easy process. You apply for the ESTA, either as an individual or as a group, via the
US Customs and Border Protection website
.
You pay a small fee and your ESTA is valid for two years from the authorisation date. This covers multiple trips, so you can travel to America as many times as you want with your two-year ESTA, as long as you're staying in the country for under 90 days.
If you book an ESTA as a group, you do not have to travel in that group. For example, if you're travelling with a group for the first holiday and travelling alone for the second holiday, you can use the same ESTA, as long as it hasn't expired.
Why is annual travel insurance cheaper than single?
Annual travel insurance is usually cheaper than single trip insurance and the annual policy will cover you for multiple trips. For example, if you were going on holiday four times in the next 12 months, it would be cheaper to take out one annual policy instead of four single-trip policies. It means you're covered before, during and after your holidays.
First published by Fergal Lynch