How Long Does It Take Ireland To Get Ready For Christmas?
The Countdown Begins
Last updated: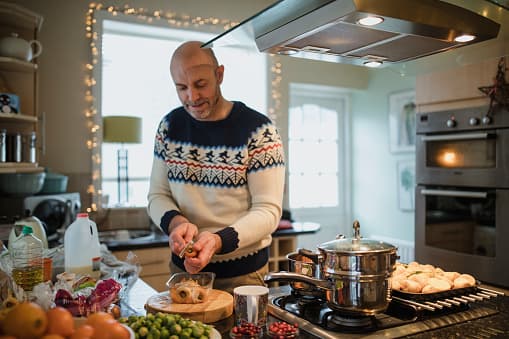 For many people, the month of December is the most wonderful time of the year. Homes are taken over by Christmas decorations, festive markets take residence in many cities across the world and a warm sense of festive spirit puts people in a magical mood ahead of the big day.
Christmas is all about spending time with family and friends, exchanging gifts, and for many, taking a break from the chaos of everyday life. However, amid the celebrations, there can be plenty of stress and commotion.
Many people feel a sense of urgency to prepare the family home ready for festive gatherings and to end the year clutter-free, ready to start afresh in the new year. Whether you have plans to move home in 2020 or you're hosting Christmas dinner and want to make your home as presentable as possible, we wanted to find out how long it takes the people of Ireland to prepare for Christmas.
From the annual food shop to the time it takes you to decorate the house, our findings are below - and we want to hear your thoughts. Let us know how long your festive preparations take on social using #IrishXmasTime and tag @Chill_Insurance.
Gifts, festive food and your favourite tipple; how long does Christmas shopping really take?
Turkey, mince pies and Christmas pudding will be popular items on many shopping lists across Ireland this year, but how long does it take on average to complete the big shop?
According to our research, the people of Ireland spend around 6 hours in supermarkets ticking off items of food on their list; but how does this compare to the time we spend buying our loved ones Christmas gifts?
You may feel like it's only 10 minutes here and an hour there spent on Christmas gift buying, when in fact we can reveal it's a whopping 9 hours 12 minutes on average. This, combined with the food shop, means the average Irish Christmas shop totals a huge 15 hours 12 minutes.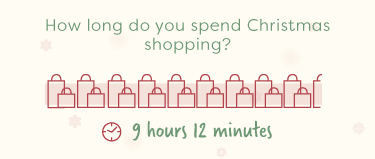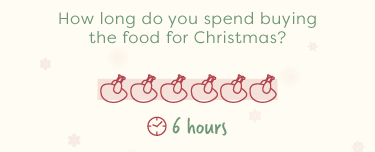 From a thorough clean of the home to decorating the tree, how long does it take to prepare the home for Christmas?
Turning our homes into a winter wonderland can be one of the most enjoyable tasks over Christmas, but have you ever wondered how long it takes to decorate the tree and carry out a household clean?
According to our findings, it takes around 7 hours to decorate homes in Ireland, and a surprising 8 hours 24 minutes are spent on cleaning. Carrying out these tasks, you could spend 15 hours 24 minutes preparing your home for the festive period.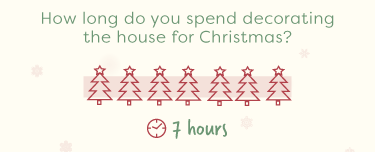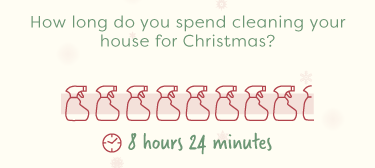 So, how long do we spend getting ready for Christmas?
We can reveal that festive preparations in Ireland total an average 62 hours 1 minute, or to put this differently, 2 days, 14 hours and 1 minute.
The research we conducted proves that as a country we go to great lengths to prepare for Christmas and to make the festive break as enjoyable as possible.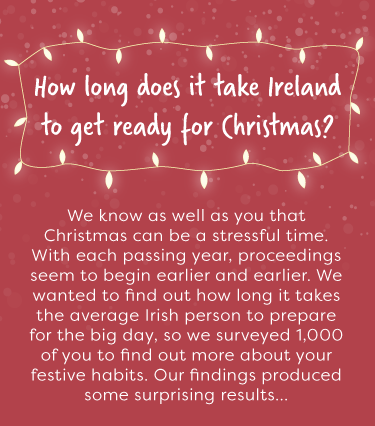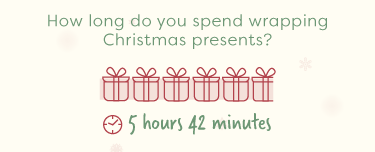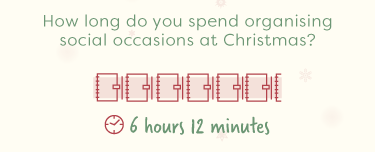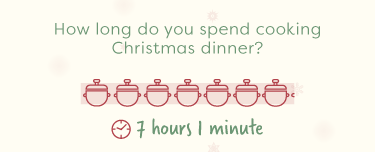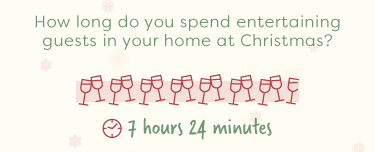 First published by Ian O'Reilly