Happy St. Patrick's Day
17th March 2022
Last updated: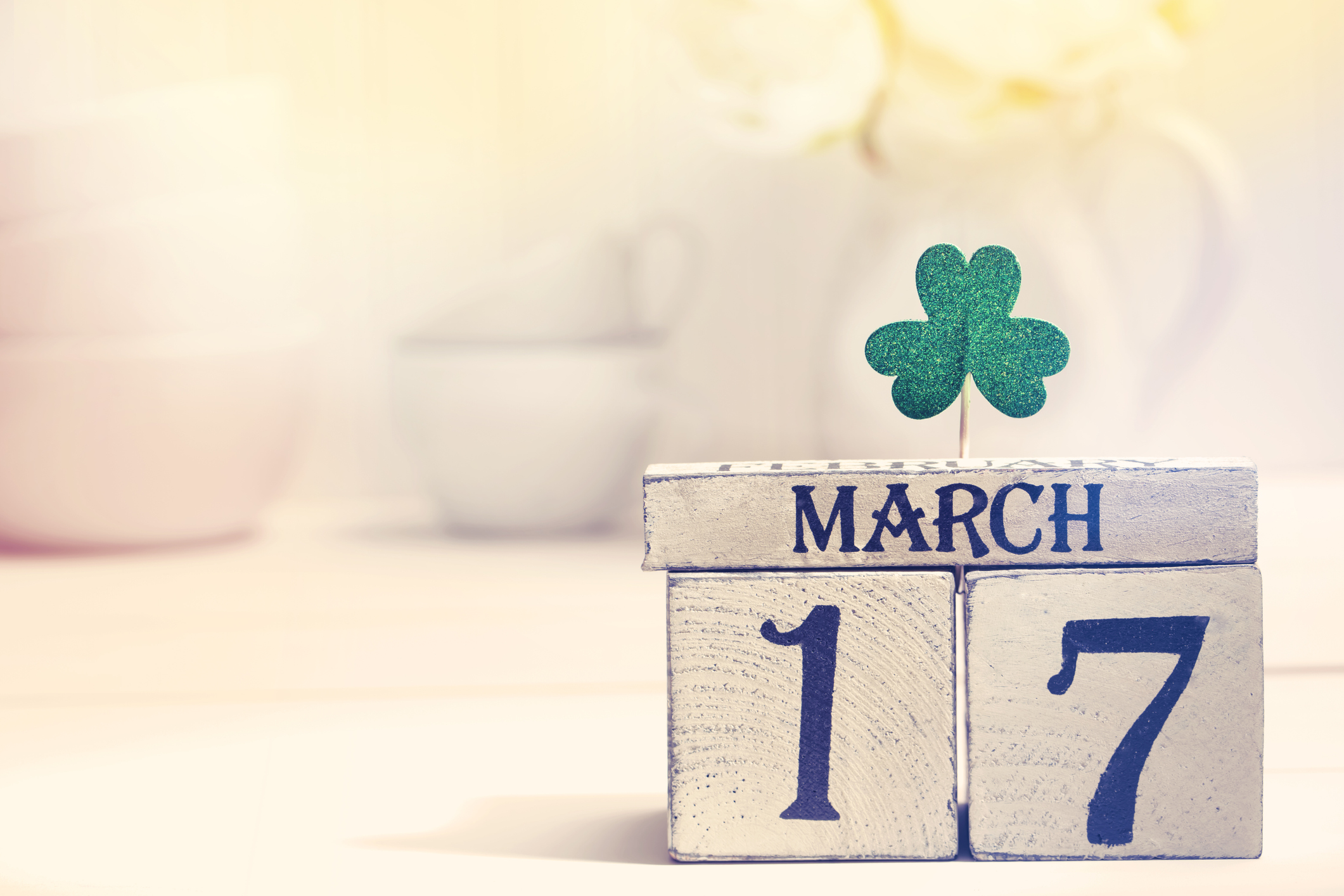 This year we will celebrate a historic St. Patricks day as we return to events of all sizes after a two year hiatus. Pubs, parties and parades will return nationwide as we'll all paint our towns green. As if the festivities weren't sweet enough, we'll have a 4 day weekend to enjoy this year. To save you the hassle of stressing on what to do this Paddy's weekend, here at Chill we have compiled a list of the best events and attractions open to the public.
What's hot around town
There's a packed timetable across the country this year as each and every county is bolstering up to make up missed celebrations Take a look at what we reckon are the best ways to fill your schedule:
The Dublin City Parade
The national St. Patrick's Day Parade returns after a two-year break, winding its way through the streets of Dublin from Parnell Square to the Cuffe Street / Kevin Street Junction, to the delight of the hundreds of thousands who will join to watch live. The Parade, which will be broadcast live on RTÉ, promises to offer millions of people in Ireland and throughout the world a new exciting look and feel.
You do not need tickets to attend the St. Patrick's Day Parade. Simply choose a vantage point along the route and take in the sights and sounds! However, there are a limited amount of Grandstand Seats available for purchase if you want to see the Parade. For an amazing VIP Parade experience, there are also some premium Hospitality Packages available here.
Galway City Parade
Olympians Fiona Murtagh and Aifric Keogh are this year's Grand Marshalls for Galway's St Patrick's Day Parade. Frank Downes, who has raised over €2 million for the Irish Guide Dogs Association over the last 40 years, will join them. "An assortment of communal, cultural, sporting, and international groups, including Ireland's pioneering spectacular theatre company Macnas, led by the Macnas Young Ensemble," according to the parade's organizers. Galway Arts Centre, Colours Street Theatre, An Taibhdhearc Theatre, and Galway Theatre Festival are said to be highlights of the 2022 march, along with community organisations such as Foróige, GAA clubs, and Amnesty International.
Céilí Mór with Dearbhla Lennon & the Shandrum Céilí Band
Céil Mór is a free, large-scale, bilingual, participatory outdoor celebration that honours traditional Irish dance, language, and music. Dearbhla Lennon, a former Riverdancer and champion Irish step-dancer, is one of Ireland's most recognized dancers and has been teaching her love and expertise of dance to students all over the world for over 20 years. Learn the moves while listening to live music on the mainstage of the Festival Quarter and taking in the ambiance.
Dearbhla and her brilliant pals will be on hand to teach the basics of some of the most well-known (and simple!) céil dances, set to the famed Shandrum Céil Band's music. There will be something for everyone, from Shoe the Donkey to the Limerick Walls.
Brewers Feast Supper Club at Guinness Storehouse
The Home of Guinness will be hosting a unique evening visit to their award-winning experience, as well as an event produced by the St Patrick's Festival. A one-of-a-kind dining experience in breath-taking surroundings; each performance will be accompanied with a freshly created dish made with the finest Irish ingredients and beer pairings. Guests will be treated to performances by Sorcha Richardson and Carrie Baxter, as well as a selection of the best up-and-coming Irish talent, hosted by Spoken Word artist Feli Speaks.
Tickets are €90 and can be purchased here.
Brewers Feast Supper Club at Guinness Storehouse
This one-day event of music, food, and good vibes, with a Eurythmical title, is worth checking out just for the location, a 17th-century barn complex that's great for spreading your wings and flying it. With Conor O'Brien aka Villagers, London/west Cork groove machine K3:lu, the captivating Anna Mieke, and the folktastic Junior Brother on the bill, there'll be plenty to keep you entertained throughout the day. Siobhan Kane will speak with Cork writer Danny Denton, and Paul McDermott will host a listening party and Q&A about his documentary on the late Andrew Weatherall, Sail We Must, which explores the ties between the superstar DJ and Cork. Don't worry, there'll be plenty of excellent street food from Wildside Catering and scrumptious cuisine from the Ballymaloe Cafe to keep you going all day.
The event takes place on March 19th, The Grainhouse, Ballymaloe, Co Cork, at 2pm. Tickets can be purchased here.
Mango X MathMan feat. Trinity Orchestra, Malaki, Adam Mohamed
For those of you who are out for the night on Friday, there's live music not to be missed at the National Museum. Ireland's growing hip-hop and rave scene's forerunner will take stage as the sun sets on the National Museum. Mango X MathMan, playing a special show with the Trinity Orchestra, and rap artist of the moment Malaki will take control of the noises. Adam Mohamed, a spoken word poet and artist, lends his support.
Tickets can be purchased here.
Need To Get In Touch
Our phone lines will be closed on 17th and 18th March but you can still get a quote online for car, home, van, business, gadget or life insurance. Our business hours will return to normal on Thursday 18th March.
From everyone here at Chill, we want to wish you a Happy St. Patricks Day!
Lá Fhéile Pádraig!
First published by Ian O'Reilly