Hairdresser and Salon Insurance
Covering You for More than a Wash And Blow Dry
Last updated: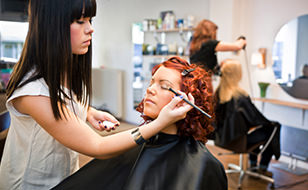 At Chill, we have great combined policies to suit all types of retail businesses and their needs. We have written a number of blogs that will benefit business owners who are unsure what insurance they need. For instance did you know that if you own or run a hairdressers or beauty salon that there are additional covers that you should have in place like treatment risk?
If you are unsure about what standard covers are provided don't pull your hair out as we have a quick blog to help you get up to speed with the details.
As with all of our combined retail packages, we offer cover for buildings, contents and stock against a range of different perils along with public and employers liability insurance.
As an example, in the event a customer or an employee comes into your salon, slips on a wet floor and breaks a leg and you're found to be responsible for their injuries you will be covered. We also give cover as standard for business interruption, fire brigade charges, glass and money cover.
In addition to these items, our specialist hairdressers and salon policies also include cover for treatment risk which means that in the event of a bad reaction should happen to a customer while products and treatments are being used on them, you have peace of mind that the right cover is in place.
Standard items under our treatment policies include:
Washing, drying, cutting and styling of hair.
Tinting, dyeing, bleaching, permanent waving or special treatment of hair.
Eyebrow and eyelash plucking, shaping and tinting.
Manicure and pedicure.
Ear piercing by the 'gun and stud' method.
Other treatments which your business may undertake such as hot waxing, bleaching, facial masks etc can be specified on your policy so make sure and get the right cover for all the treatments you offer.
Ensuring that you and your business are covered doesn't need to be an effort nor should it be. Your business is based on taking care of your customers and searching for cover can take up your time. So to save you time and effort why not call us now on 01 400 3435 or hit Get a Quote Now and see how much you could cut the cost off your salon insurance.
First published by Ian O'Reilly