Got Gadget Insurance?
Now's the Time to Get Cover
Last updated: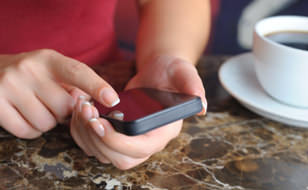 Were you lucky enough to get your hands on the latest smartphone this Christmas? Or maybe you received a sparkling new tablet device from your Valentine? If you did, you're probably well acquainted with your device by now.
For many of us, our gadgets are much more than a device. They allow us to keep in touch with our friends and take photos on the go, as well as let us check into our favourite social networks and keep an eye on our emails. In a nutshell, our gadgets keep us connected.
But have you thought about what you would do if your device gets damaged, lost or stolen? If not, now may be the time to begin thinking about gadget insurance. Not only is having your favourite gadget out of action a massive inconvenience, but with devices worth upwards of several hundred euro, it can be a really costly one too. There can also be added expense and hassle if you're tied into a long-term contract with your mobile provider.
By taking out gadget insurance you can have peace of mind that your devices* will be replaced in 24 hours and you're covered no matter where in the world you are. You can also pay in either monthly instalments or an annual one-off fee. It's up to you. There's a range of cover types available too; so you can be sure that you're getting the right level of insurance.
If you have any questions about gadget insurance, feel free to post a question in the comments section below or have a look at the gadget FAQ's section on our website. Whether you're searching for smartphone, laptop or tablet cover you can get it right now by hitting the 'Get a quote' button.
First published by Ian O'Reilly