Getting the Correct Van Cover
What to be Aware Of
Published on by Miriam Sherlock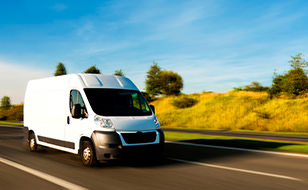 Insuring your vehicle correctly is vital in order to make certain that in the event of an insured claim that the cheque is paid out to the correct individual or company. However we often get asked in the case of a commercial vehicle, which is registered to the company but used by their employees, who in fact insures the vehicle?
Our team have a vast amount of experience in answering questions of this nature and so we have set out some examples below relating to getting the right cover for you.
Example 1: You have purchased the vehicle, registered it in your own name, insured the vehicle in your own name and can therefore use the bonus you earned in your own name.
Example 2: Company XYZ purchases the vehicle, registers it in the company name, insures the vehicle in the company name and has a bonus earned in the company name. The main user of the company vehicle will be the main driver noted on the policy.
Check Your Documents

Quite often people may insure their vehicle in their own name when it's actually their business or company which is the owner of it. If you are unsure of who the insured name on the policy should be, check your VLC document which will state who or what business name the vehicle is registered to. This name should be the same name stated as the policy holder on your insurance.

Have You Arranged Finance?

If you have chosen to arrange finance for your cover there are some specifics that the bank or finance organisation who has lent the money may require.

They will wish to have an interest noted in the vehicle to make certain in the event of a substantial claim they are rewarded costs.
The name in which the finance is arranged under will have to be the same as the registered owner and policy holder.
Getting and having the correct van insurance cover can take you sometime if you are new to the process. At Chill Insurance our team are very experienced in helping our customers get the best deal.
If you would like a quote for your van or commercial vehicle, just click on get a quote now or call us on 01 400 3411 and we'll happily talk through all your requirements.
Modified Date: