Get The Most Out Of Your BBQ This Summer
Summer BBQ Tips
Last updated: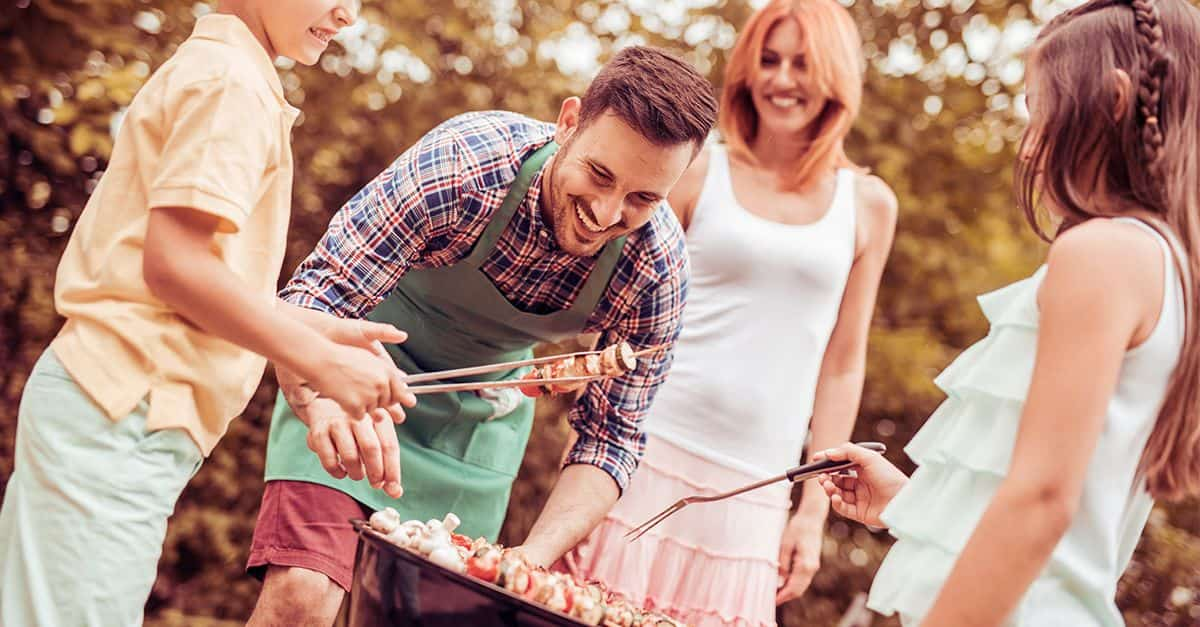 As summer is well and truly underway and we experience plenty of clear skies and sunshine, it's important to enjoy it while it lasts. With the fantastic weather we've been gifted with this summer, why not make the most of it and invite some friends or family over for a barbecue?
Below we provide some tips that may help you get the most out of your barbecue this summer.
Tick Off The Checklist
Before prepping the barbecue and setting the table, it's important to make a checklist for everything you will need to make your event run smoothly. Firstly, you should ensure you have all of the necessary tools to start the barbecue, including coals, lighter fluid and BBQ fire lighters.
Your next step is to create your menu and make sure you have all the ingredients you will need, so there is no last minute running to the shops.
Keep It Simple
When it comes to choosing a menu for your barbecue it's important to keep it simple. Burgers, chicken and steaks are easy meats to cook and tend to please most guests. When choosing what side salad to serve, you should choose a nice seasonal summer salad. For example, courgette salad with chilli, lemon, ricotta & mint is perfect for this time of year. If you would also like to cook some potatoes, we recommend using the barbecue to its full potential and making baked potatoes.
Preheat Your Coals
A common mistake made by most is that they forget how long it takes to preheat coals. If you don't allow enough time to heat your coals, you could leave your guests frustrated and hungry waiting for their food. Typically, it takes 30 minutes to preheat your coals and get your barbecue to its optimum temperature so you are ready to begin cooking.
Don't Forget Dessert
One of the big meals for summer barbecues is the desert. A go-to desert that should excite your guests is Nutella baked bananas and ice cream. This is a straight forward and cheap recipe that will top your evening off perfectly. To cook this desert, simply make a slit down one side of the banana (making sure you don't cut all the way through) and stuff in some Nutella with a spoon. Wrap the bananas in tinfoil and place them on the barbecue for 20 minutes, rotating regularly until the fruit has softened and the skin has blackened.
---
As we hope the warm weather continues, we also hope you can put these tips into practice and enjoy the rest of your summer. It is also important to remember that accidents sometimes do occur, especially around the house. That is why we offer great value home insurance to protect you in the event of an unfortunate accident. If you would like to find out more about the types of insurance we have on offer, you can give us a call on 01 4003400.
First published by Fergal Lynch