Get Winter Ready: Tips for Driving In Snow
Learn Some Tips And Tricks
Last updated: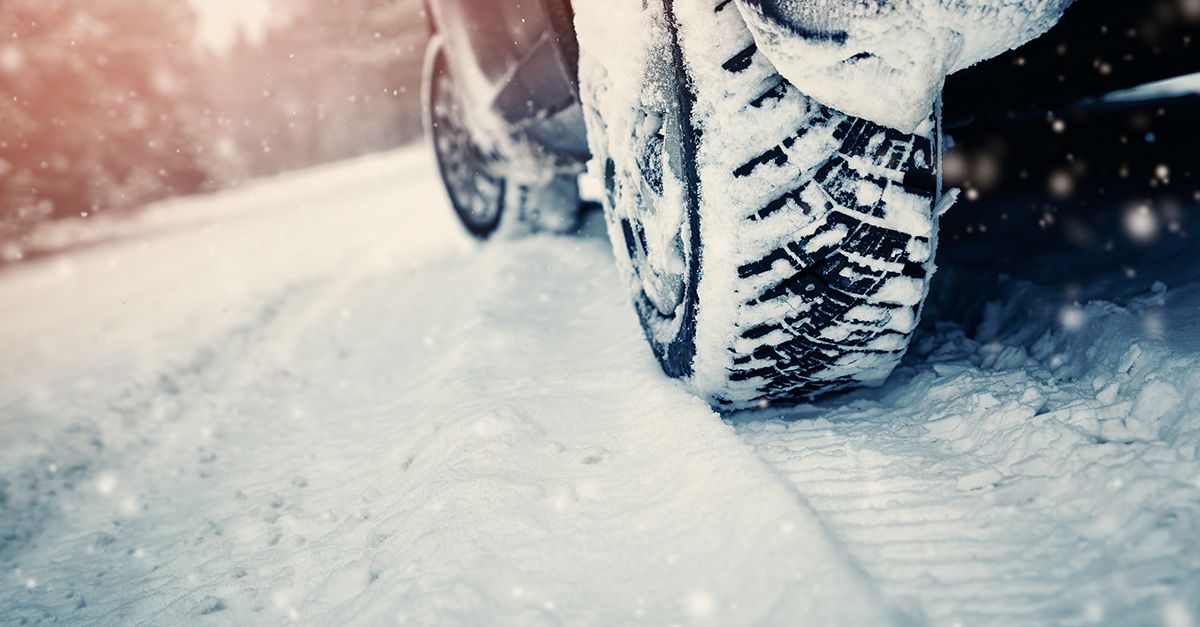 As winter approaches, and temperatures begin falling quickly, road conditions often become treacherous. Here, we have compiled some top tips to ensure that you are snow ready throughout the season. If you find yourself in the unfortunate situation where you need to make a claim, please check out our claims page.
Our best advice for driving in the snow over the winter, on particularly bad days, is to leave the car at home. If this is unavoidable, here are some tips that you might find useful.
Snow Driving Tips
Check Your Tyres
With the roads becoming icy, it is really important that your tyres are in good shape. Make sure to check the tyres (including the spare) before heading off on your journey. The thread depth shouldn't fall below 3mm. Ensure the tyre pressure is inflated to the right level before you start any big journeys – you can do this easily at any good petrol station.
Keep A Shovel In The Boot
When there are heavy snowfalls, it is guaranteed that cars will get stuck in the snow. Rear wheel drives will find it difficult to make it up even the gentlest of slopes. Having a shovel in your boot can be a life-saver if you find your car getting stuck. If you have some empty potato bags at home, bring them along too. You can place them underneath the wheels if you find that your wheels keep on spinning.
Be Seen
Remember to clear snow and ice from your lights before setting off. Don't forget to clear the fog lights and your rear back lights. Fog lights can be used with falling snow. When clearing the windscreen, use a scraper or de-icer – hot water may crack the glass.
Watch Out For 'Black Ice'
When temperatures are expected to fall below freezing, black ice can become a big problem on the roads. Black ice is simply a thin layer of transparent ice which is very difficult to see. If you need to drive in these conditions, keep an eye out for black ice in shaded areas on the road.
Keep Informed
If a specific storm is hitting your area, a very simple tip is to search the hashtag (e.g. #StormEmma) on Twitter before you head off on your journey. Many good citizens will update Twitter if roads are un-passable or if they are particularly dangerous. Tune into your local radio station for updates.
Staying Safe At Home
Even in the comfort of your home, you may find yourself in a bit of difficulty in bad weather conditions without much preparation. Here are our top tips to ensure that you are comfortable at home during the winter months.
Avoid Frozen Pipes
There are a few simple tips to follow to prevent your pipes from freezing. Try and keep the home heating on for as long as possible. Open up the attic door to allow some heat rise up to the higher parts of the house. Placing a towel on outside taps will also help to prevent any breakages.
Stock Up On Emergency Items
Having a supply of tinned and non-perishable foods is a good idea. If you regularly use medicine, ensure that you have your prescription topped up.
Have Batteries For Torches In The Event Of A Power Cut
Candles and matches can also be handy – but be careful with open flames.
Keep Your Paths Clear Of Snow
Prevent the snow from turning to treacherous ice by clearing the paths early in the morning. Never use boiling water to clear the snow – it'll turn to ice afterwards. You can prevent ice from forming by spreading salt on the area that you have cleared.
Snow doesn't come around very often in Ireland, but when it does, it can bring the country to a standstill. Ensure that you are snow ready by planning ahead. Please be sure to check out Met Eireann for updates on any upcoming weather, and to follow instructions from the local authorities.
If you are looking for a great quote for car insurance, call us on 01 4003400 or get a Quick Quote on this page today.
First published by Fergal Lynch