Get More from Your Car
Make Your Fuel Go Further
Published on by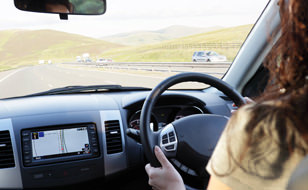 At Chill Insurance we're constantly looking for ways to help you save and with the cost of running a car always on the up, we thought that it would be a grand idea to share some tips to help drive down the cost. Remember that little savings over the course of a year can add up to a lot.
Plan your trip carefully

By doing your homework and planning your trip well in advance you can get the most from your tank. Investing in a trusty Sat Nav can also reduce the chances of getting lost and using up more fuel.

Avoid excess weight

When driving from A to B we strongly advise that you only pack items which you really need. Weighing down your vehicle with unnecessary bits and pieces can waste a lot of fuel.

Drive sensibly on the road

We know it's often easier said than done, but try to avoid driving aggressively. That's because aggressive motorists tend to drive more quickly, accelerate a lot and brake suddenly. Driving like this is a surefire way to empty your fuel tank.

Use your gears carefully

Being careful with your gear changes can be a fantastic fuel saver. We recommend that you watch your speed at all times and move up to higher gears when travelling quickly. It's also a good idea to keep moving or rolling as much as possible, as stopping and starting is a real fuel burner.

Get active

Do you really need to get behind the wheel to complete all those small errands? If you're popping down the road to fetch a newspaper or grab a pint of milk then why not kick-start your get fit regime and start walking or cycling down to the shops?
Want to lower the cost of running a car? Then why not see how much you can save on your car insurance! Give us a call on 1890 30 20 20 or hit Get a Quote now.
Modified Date: