Get in Shape for the New Year
Plan Your New Year Exercise Plan Early
Last updated: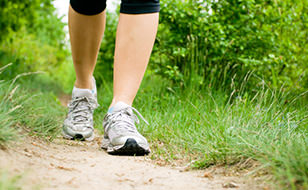 While most people get overwhelmed with the excitement of Christmas, there are others who know they are getting into the busy season be it a heavy work load around December or studying for exams that they are sitting before, or just after, Christmas. There is always something to be done on maintaining your work life balance but also, now more so than ever, factoring in a healthy lifestyle to go with these. With many people planning New Year's resolutions of taking up exercise in the New Year it is possible to start over Christmas period and not giving yourself a bigger challenge than needs be for the New Year, here are a few simple tips to keep you on the straight and narrow.
Switch out the sugar

Sitting behind a desk in work, or a library studying, for long periods of the day can make you crave more tea, coffee and other high sugar treats. All these, coupled with festive treats, can increase the amount of artificial sugars you consume so why not grab that piece of fruit from the fridge or try having a handful of nuts instead. Another great idea is to always carry a refillable water bottle with you to help you take on some additional water during the day.

Do something different

Over the holiday season you will find that you and your friends or colleagues might have some additional time off which is an ideal opportunity to get together for a round of golf or play some 5-a-side. Many people celebrate Christmas morning by taking part in one of the annual Goal Mile fundraising runs taking place around the country or even braving the elements by undertaking the unconventional traditional Christmas Morning Swim. These events give people the opportunity to stay in shape and break up the routine of Christmas.

Get out and about with the family

When gathered around with family there can be the expectation to lounge around on the couch while nibbling through the left overs and selection boxes. But Christmas also offers families the opportunity to get out in the fresh air and to use that new football, walkie-talkie, Flying Fairy or Nerf Blaster that Santa got them. Encouraging all members of the family to venture outdoors over the holidays can be a simple and practical change to everyday habits that could make a difference to the health and well being of everyone for 2014.
So with all the hustle and bustle of Christmas there is opportunity to maintain a balance of relaxation and exercise while also keep yourself ticking over. And now more so than ever people want to enter the New Year as healthy as possible so not losing sight of that during the Christmas period will have you all the better on the 1st of January 2014. (or maybe the 2nd depending how your night goes)
Our life insurance partners offer a range of flexible benefits, so find a great life insurance policy tailored to your needs and invest in your future today. If you'd like to speak to one of the team about life insurance, click Get a Quote now or give us a call on 01 4003400.
First published by Fergal Lynch