Free Health and Safety Statement
Get One for Your Business Now
Last updated: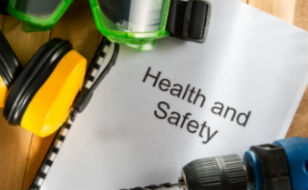 We have a great offer exclusively for new and existing Chill Business Insurance customers. When you take out your business insurance policy with us, we'll give you a FREE Health and Safety audit and statement!
As a business owner, you'll know that by law you are obliged to have a Health and Safety statement completed and on display in your business at all times. We expect you'll also know that the cost of the statement can be pretty high (depending on the size of your business), so we've decided to offer this as our way of thanking you for choosing us.
At Chill we work with businesses of all shapes and sizes, from one-man bands to big multi-nationals and everything in between. We're on a mission to make insuring your business as simple as possible. Not only do we compare different insurers to get you the best deal on your business insurance, our rates are highly competitive as well.
To take advantage of this exclusive offer and get a Health and Safety statement for your business, simply call one of our friendly team on 01 4003400 or request a call back via our website.
Chill, we'll take it from here.
First published by Fergal Lynch