Everything You Need To Know About Importing A Car From The UK Or Europe
Importing Your Car
Published on by Fergal Lynch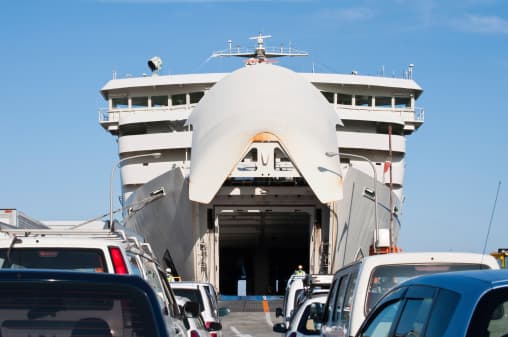 Every year many Irish residents import cars from the UK and mainland Europe. UK car imports are particularly popular because of the competitive deals that can be had due to the weakening of sterling against the euro and the sheer volume of vehicle choices. However, a relatively small number of people choose to buy cars in mainland Europe, and some UK and European cars are brought into the country by Irish people returning home from living abroad.
Whether you're looking to buy a car from the UK or Europe, or you're moving back home to Ireland and want to take your vehicle with you, we can help. This guide will give you all the information and advice you'll need to import a car from the UK or Europe.
Shopping for a car
Thanks to modern technology, you don't have to visit a garage forecourt to know whether or not they may have the kind of cars you're interested in. Without leaving your home, you can find makes and models you're looking for, read car specifications, view photos and compare savings across different parts of the country or from one country to another.
Popular used car websites in the UK include autoTrader.co.uk, and you can find deals in Northern Ireland by using usedcarsni.com. If you're looking for a car from mainland Europe, you might want to check out autoscout24.com and mobile.de.
Does it add up to go abroad?
Before you snap up what looks like a bargain, make sure you're factoring in all the expenses involved in buying a car in Europe or importing a car from the UK to Ireland.
If you plan to pick up the car yourself, have you considered the cost of travel and accommodation if required? Of course, it's also possible to have your car shipped to you. If you're thinking of doing this, have you looked into the transportation costs?
You should calculate all the expenses involved with buying an imported car versus purchasing a car in Ireland before you make your decision.
Organise a pre-purchase inspection and history check
If you've decided to go ahead with purchasing a second-hand car from the UK or Europe, it's a good idea to get the vehicle inspected and get a full vehicle history. If you cut corners and buy a car without taking these measures, you may end up with a car that costs you more than it's worth.
In the UK, reputable automotive services companies such as the RAC offer pre-purchase inspections. Their qualified and approved engineers will examine the vehicle in question. Such companies usually offer a range of packages so you can choose between basic checks and more comprehensive options. In Germany, you can get inspections from diepruefer.de.
If you're buying a car from England, Scotland or Wales, you can get an MOT (equivalent to NCT) history by entering the registration number into the UK government's MOT history checking service. There are also online tools to check out a car's full history check, which should tell you information such as if the car is recorded as stolen, any outstanding finance on the vehicle and if the car has changed plates or colour.
Inform authorities in the country of purchase When you're purchasing a car abroad, you must make sure that you follow the protocol for informing the authorities that a car is being permanently exported.
In the UK, this would mean getting the V5C vehicle registration certificate or logbook from whoever you bought the vehicle from. You will need to fill in the 'permanent export' (V5C/4) section of this logbook and send it to the Driver and Vehicle Licensing Agency (DVLA), Swansea, SA99 1BD. If you are entitled to a vehicle tax refund, include a letter saying that you want your refund sent to your new address. You will need to keep the rest of your logbook and register it when you return to Ireland.
You must also fill out a VAT411 form. This form is used to report the removal of a new vehicle within two months of being sold and let the UK authorities know that you are not liable for VAT in the UK but will pay it in Ireland.
VRT booking
Once you import a car into Ireland, you will have to book it in for an inspection at an NCT centre within seven days of arrival. You will also need to register and pay VRT (Vehicle Registration Tax). Until you do this, you will not be allowed to drive the vehicle in Ireland. You can book a VRT appointment online. To get an estimate of how much VRT you will be liable to pay see the VRT calculator from Revenue.
Get new vehicle registration plates
Before you are permitted to drive European or UK car imports in Ireland, you also need to get Irish registration plates. You will get a registration number when you register and pay your VRT. This number must be displayed within three days of receiving it. If you don't, you could face a fine. You can get a new registration plate from the NCTS (National Car Testing Service).
Obtain car insurance
It is illegal to drive in a public place without adequate motor insurance. You also cannot pay tax until you have cover in place. Here at Chill, we take the hassle out of getting insurance by allowing you to compare 14 different insurers quickly and easily to find the best quote for you. Importing a car can involve a lot of admin so by letting us take care of finding the best insurance deal, you can save yourself a job.
Pay motor tax You cannot legally drive on Irish roads without motor tax. Motor tax is a charge imposed on most vehicles by the government. The levy is collected by the local authorities. Cars are assessed based on a number of factors, including CO2 emission bands, engine capacity and unladen weight for commercial vehicles. You can find out more about the rules around motor tax, the rates and how to apply here.