Even More Choice!
Another Welcome Addition
Last updated: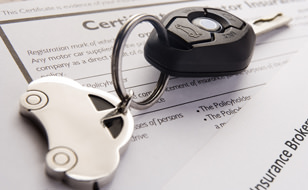 At Chill we've developed a reputation for providing our customers with fantastic choice, excellent value and outstanding service, and that's why we're delighted to announce that from today, we'll be able to give our customers even more!
That's right. We've teamed up with Liberty Insurance and they are now one of our underwriters. For those unfamiliar with the wonderful world of insurance this means that then when you come and speak to us looking for great value cover, Liberty Insurance will be one of the many companies that we speak with in order to find you the right deal. By comparing so many different insurance companies we offer customers a wide range of policies with a choice of fantastic benefits.
Since taking over from Quinn Insurance in 2012, Liberty have become a big player in the Irish insurance industry and are part of the Liberty Mutual Insurance group which was established over 100 years ago. We're really pleased to welcome Liberty aboard and we're sure this marks the beginning of a long and successful relationship between the two companies.
We're on a never-ending mission to help our customers and most importantly, this move will mean even more choice and greater value. At the moment we work with Liberty on motor and business insurance, but watch this space, as we may be expanding the range of products available in the not too distant future.
If you're looking for great value cover, why not let us do all the legwork for you and give one of our friendly team a call on 01 4003400 or hit Get a Quote now?
First published by Fergal Lynch