Easy Foods to Grow At Home
Green Finger Ideas
Published on by Fergal Lynch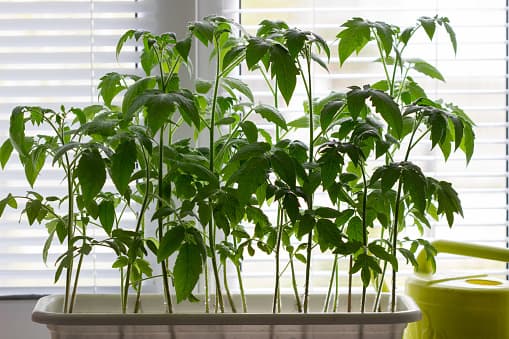 With the long summers evenings, gardening is a great hobby to pick up if you have the space. But instead of pretty flowers why not try your hand with planting some simple vegetables that you will be able to harvest and enjoy in your own home.
Peas
Pea seeds can be directly sown into the ground any time between March and June and they will be ready to be picked from June to August depending on when you planted them. Your main task with growing peas is supporting their stems. But not to worry, it is a fairly straight forward process. All you must do is put up some chicken wire or netting between supports at each end of the row you plant. It's good to remember the more you pick, the more they will grow!
Onions
Growing onions at home is very easy. If you are looking to plant something that is low maintenance, onions are the way to go! Make sure your soil is well drained, then plant your onion bulbs in spring or autumn. In the later weeks of summer when the foliage dies back and turns yellow, you are left with beautiful home grown onions.
Tomatoes
A great addition to salads and sandwiches alike, tomatoes will always be used at home! A good way to grow tomatoes is with window boxes or hanging baskets outside your home. Tomatoes will require regular watering which is why we think they are great to keep in boxes as they are easier to keep an eye on.
Salad Leaves
Buying a mix of salad seeds can leave you with different flavours and textures from different types of salad leaves which all grow in the same conditions. Sowing the seeds through the summer months will leave you with only a three to four week turnover before you are cutting leaves to add to your salads. And not to worry, the leaves will continue to grow back!
Spinach
Spinach is a popular superfood thanks to its excellent protein content. The best way to plant spinach is direct-sow into well drained soil. A few weeks after it is planted you will need to go back and remove any areas where you see clusters as they can end up competing against each other for the nutrients in the soil. Spinach can be planted year round and takes a little under two months for it to grow.
If you take pride in your house like your garden, you will want to make sure it is properly insured. Why not give us a call on 01 400 3400 or get a home insurance today.
Modified Date: