Don't Text and Drive
Helping you stay safe
Published on by Fergal Lynch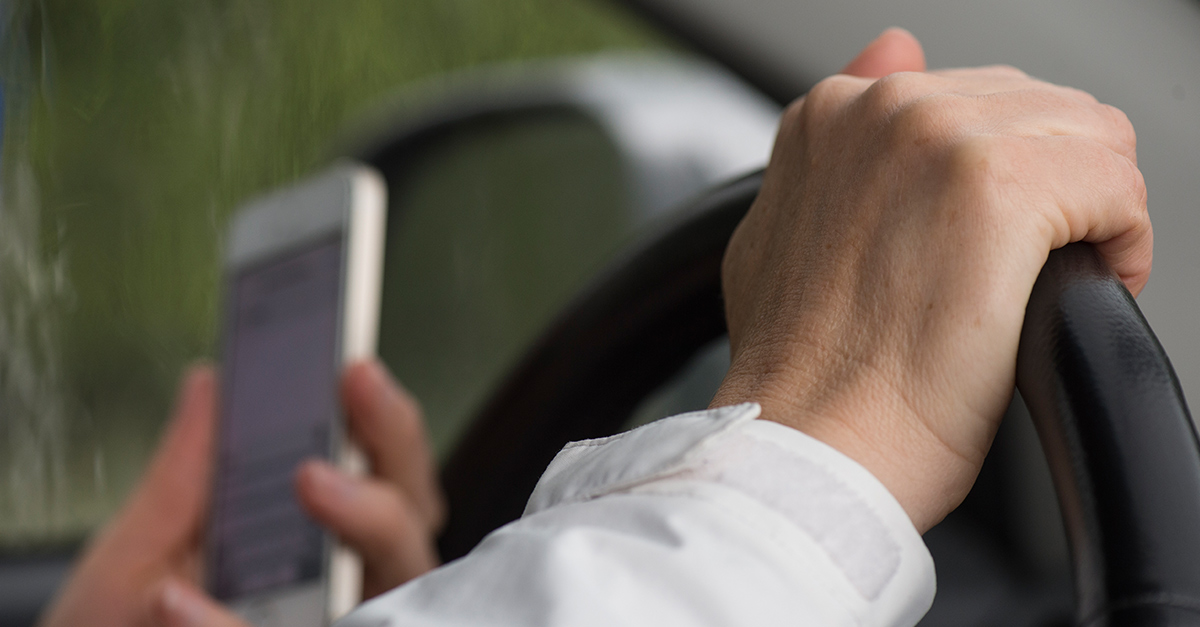 A recent set of studies and online articles show that up to 60% of people, particularly teens, text while driving. Other studies suggest that the average text message takes your eyes off the road for almost 5 seconds, which can lead to delayed reaction times. It is proven that this reaction time is even worse than that of people under the influence of alcohol. In 2013, there were over 28,000 people detected holding a mobile phone whilst driving, the second highest offense detected nationally.
Sending a text while driving is one of the most dangerous things a motorist can do. Drivers who send text messages while driving spend up to 400% more time with their eyes off the road. It's dangerous behaviour, even when stopped in traffic. Minister for Transport, Leo Varadkar, said that driver distractions were a factor in up to 30% of road collisions, which meant that last year as many as 11,274 collisions could have been caused by driver distractions. It's in all of our best interests to put the phones away while driving.
As of 1st May 2014, a new legislation was passed that came into effect immediately. Drivers will now be subject to the general penalty if they are caught texting and driving. This new law not only applies to people holding their phone while driving but now relates to mobile phones which are not held i.e. hands-free devices.
If a person is found guilty, the penalties can be:
€1,000 maximum fine for a first offence.
€2,000 maximum fine for a second or subsequent offence.
For a third or subsequent offence, within a twelve month period, the maximum fine is €2000 and/or up to three months in prison.
This new law has also closed a loophole which may have permitted motorists to send a text message if a phone was held in a cradle within the car.
We recommend the following tips to avoid texting:
Put your phone in a place you can't reach it.
Get your fellow passenger to read out your text for you.
Download a special anti texting app (there are many available).
When you are driving on the road, you have to be careful not only for your sake but also for the sake of all the other motorists around you. Enjoy the peace and quiet of no distractions and weigh up the pros and cons, is it really worth it?
---
Here at Chill Insurance we pick and choose the right quote carefully, so you don't have to. Feel free to give us a call on 1890 30 20 20 or why not get a Quick Quote above?
Modified Date: