Does Travel Insurance Cover Cancellation?
Protect Your Holiday
Last updated: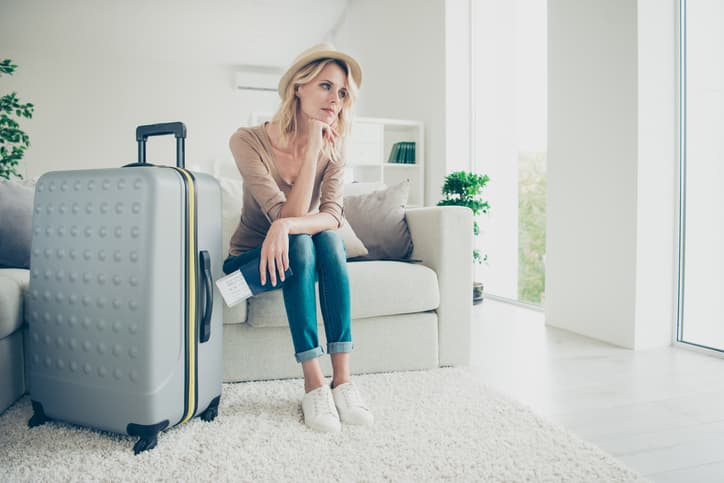 Travel insurance is a necessity for many of those who are travelling abroad. Should anything happen to you while you're away, you want to receive excellent medical care until you are able to return back home to Ireland.
But what if you need to cancel your holiday due to unforeseen circumstances? Most travel insurance policies include some kind of cancellation cover, but what does it mean and what does it actually cover you for?
What does cancellation travel insurance cover?
The cancellation element of your travel insurance covers you in case you need to cancel your holiday, helping to claim back some of your spent money. You'll be able to see what cancellation cover you have if you check your travel insurance policy document.
In some cases, the holiday provider, accommodation or airline may cancel your trip. In the case of flights being cancelled, the provider should be able to arrange a different route, a later flight or a refund on your unused ticket to get you to your destination.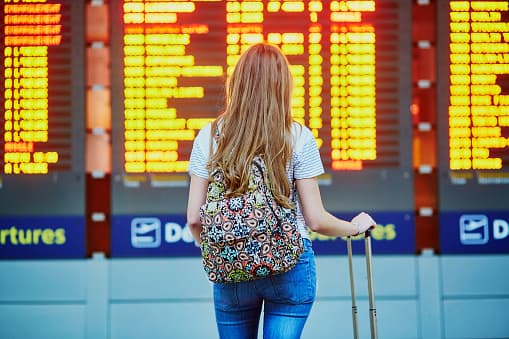 For travel insurance policies taken out with Chill Insurance, we have listed a few examples below where you can request compensation if you've cancelled your holiday for one of the following reasons:
Death of a fellow travel companion, family member or business associate (if you're travelling for work)
Pregnancy
Compulsory court or jury service attendance
Redundancy of you or your travel companion
Burglary at home
Fire or flood at home
We've provided more information on each of these below.
Illness/death of a travel companion or family member
You may be able to claim on your insurance if a travel companion or close family member has died. You may also be able to claim if you, a travel companion or someone you plan to reside with during your trip has fallen ill.
If you're travelling for work and a business associate passes away or becomes ill before you go, you may be able to claim if you had to cancel your trip.
Pregnancy
If you find out you're pregnant after you've purchased your travel insurance, and you will be more than 32 weeks pregnant at the start of or during your trip, you may be able to submit a claim. If you're expecting more than one baby, the number of weeks drops to 24. Alternatively, you will be covered if you're advised by a doctor that you aren't fit to travel due to pregnancy complications.
Compulsory court or jury service attendance
Any person over the age of 18 who is listed on the Register of Dáil electors can be called for jury service. Attendance is compulsory unless extraordinary circumstances mean you cannot attend. These circumstances need to be approved by the judge. Failure to attend jury service can result in a fine.
If your jury duty falls at the time you're supposed to be on holiday, you can make a claim through your travel insurance.
Redundancy of you or your travel companion
You are eligible to cancel your trip and make a claim if at the time of booking the trip, neither you nor any of your travel companions believed that anyone would be made redundant prior to travelling.
Burglary/fire/flood at home
If your home is burgled or experiences fire or flood damage within 48 hours before you're due to travel and you are required by the authorities to return to your home, you can make a claim on your insurance.
You should be able to make a claim on your travel insurance to cover any cancelled flights or accommodation if you've cancelled for one of the reasons listed above. If an airline or hotel has provided a full refund, you won't be able to claim on your insurance on top of this.
What is curtailment?
If you've had to cut a trip short due to unforeseen circumstances, then you may be able to claim on your insurance. This is known as 'curtailment' and refers to accommodation that was unused because you had to come home unexpectedly. For example, if something happened at home, that meant you had to return immediately, such as the illness of a close relative, you could be refunded for the nights you didn't stay in your accommodation.
How does trip cancellation insurance work?
If you've made the difficult decision to cancel your trip, there are some steps that you need to take in order to claim your money back.
First, you should get in touch with your holiday accommodation to cancel the booking. Make sure that you get confirmation in writing to state that your holiday was cancelled by you. It is important that you do the same for your flights as some airlines will arrange a refund in cases where an immediate family member has died.
Next, make a claim as soon as possible. It's likely that you will be required to provide proof that you or a companion is unable to travel. This could be a doctor's note, medical certificate, or other form of proof.
Do I need trip cancellation insurance?
It's not necessary to take out separate trip cancellation insurance as this is covered within most travel insurance policies.
First published by Ian O'Reilly