Do You Have a Plan?
Now's the Time to Start Saving
Last updated: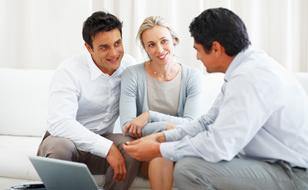 Did you know that too few people have an adequate pension plan to cover their retirement? In fact, Finance Minister, Michael Noonan went as far as to call it a major concern recently. With financial confidence taking a hit and unemployment on the up, this news may not come as a massive shock to many of you, but the simple truth is it's never too early to start planning ahead.
At Chill we look at financial planning from a different perspective to most companies. Any broker can provide a customer with a pension, but we take a holistic planning approach. Our team of experts are focussed on finding you the right strategy, not a single product. There's a big difference between the two.
We help our customers design a comprehensive strategy that takes into account a wide range of factors, which we then review every year. Unfortunately, many of those which have pensions, often have the wrong one. Financial planning is not a box-ticking exercise; it's vital to get one that is fit for purpose and adequately funded.
It's also important to remember that your pension is probably going to be the biggest investment in your future. By the time you reach retirement age you're going to need to have a pension fund of around a million euro to have a reasonable lifestyle. Although, the performance of pension funds over the last 10 years may have been poor, you need to take a long term approach to pensions. They are a 30-40 year investment which often delivers high returns. You need to play the long game.
If you'd like get some professional advice, hit Get a Quote or give us a call now on 01 4003400. We'll be absolutely delighted to help you plan for the future.
First published by Fergal Lynch