Discover What's On Cover
Get the Perfect Home Policy
Last updated: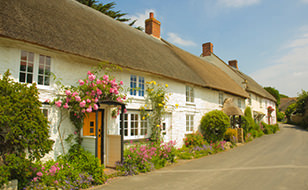 So you're getting the keys to your new house. You've put the hours in, worked hard, and finally it's all yours. Now it's time to look for home insurance that will give your house the cover it deserves.
Searching for household insurance can feel like a tricky task. For first time buyers, or even existing home owners, understanding what's covered can be confusing. Do you have questions, but aren't sure what to ask? That's where we come in. We know what's what when buying house insurance and that's why we've put together these handy pointers for you:
Know what is (and isn't) included

It's always important to find out exactly what is and isn't included on a policy. Different policies cover different things. So if you are looking for a particular type of cover, it's a wise move to find out all the details of what you're not covered for in the event of making a claim. And if you need any clarification just ask our team who will be delighted to help.

Don't be caught with a flood

Water or flood damage is always a concern for home owners. We advise that you make it your business to enquire what type of flood damage (if any) is covered so you don't get stuck with the cost of repairing the damage.

The excess you have to pay is key

It's always a wise move to confirm how much the excess is on a home policy. With some insurers there is an option to pay a voluntary excess. This is usually higher than a standard excess, but can lower the cost of the policy premium.

Ask about a discount

It can be beneficial to ask about bundle discounts as some insurance companies offer a discount if you're already a customer with them. This can sometimes further cut down the cost of your household premium.
If you have any questions about your policy or if you'd like to find out more about cover, give our friendly team a call on 01 4003400 or hit Get a Quote now.
First published by Fergal Lynch