Demystifying Your Policy Document
Information Worth Knowing
Last updated: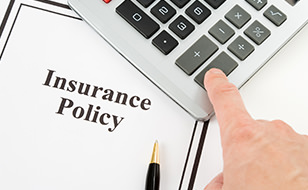 Not understanding something about a service or product that you've spent your hard earned money on can be a real nightmare! That's why we're on a never-ending mission to simplify the world of insurance and provide you guys with the best possible service.
We always try our best to make things as clear as possible, but understand you may have some queries or need clarification on parts of your policy. But have no fear, our experienced customer service agents are always available to answer any questions you have.
In this post I've broken down some of the most frequently asked questions our Customer Service team hear day-in, day-out:
How come I've received my documents, but not my certificate and disc?

This can happen if the insurance company still needs a few more details from you after cover is active, such as a No Claims Bonus or Letter of Experience. As soon as you send these to us, we'll be able to post you the certificate and disc.

Why do I need to send an original copy of my No Claims Bonus?

An original signed copy is needed because it will have the most up-to-date No Claims Discount details issued by your previous insurer. All you need to do is call your previous insurer, get them to send you a copy, and then post it onto us. We'll take care of the rest!

How do I find out who my underwriter is?

The underwriter is the insurance company you're with. The details of this are at the bottom of your insurance disc, where you will also see your policy details. But as always, if in doubt, give us a shout.
This is straightforward enough and our agents will be happy to get you a quote. Our friendly team will go through some questions with you about your details, your driving history and the car reg., make, model and the value. With these, we can get you a price that's valid for 30 days. So what are you waiting for? Pick up that phone and dial.
Still have a question? Why not call us on 01 4003400 or email us at info@chill.ie and let our dedicated Customer Service team help you out.
First published by Ian O'Reilly