Data Protection and Your Policy
Keeping Your Information Secure
Published on by Fergal Lynch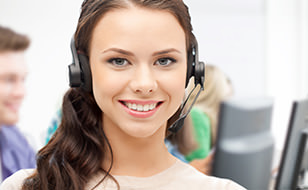 Ever thought how easy it could be for someone to get your personal details? Or have you wondered just how safe your personal details are?
Data protection is something we come across everyday in our lives – at the office, in the bank, even at home in the living room. But many people don't even think twice about it. Rarely do we stop to think how data protection affects us, let alone fully understand what it is, and why it's so important. Still confused about data privacy and information protection?
Let me put it another way. How would you feel if your Facebook profile was hacked? Or someone accessed your Twitter page without your knowing? How many times have you heard of your friends and family leaving their profiles logged in, and the unmentionable happening – someone writing an unsavoury post… in your name? Bingo! Data protection being broken!
At Chill, we value your privacy, and that's why we take that extra step to protect your personal details from falling into the wrong hands. Our fully trained and experienced staff, know all there is to know about protecting you – and your data.
What is data protection?

This is something our customers ask us all the time. But what exactly is Data Protection? In a nutshell, it's a means of protecting your personal data in a safe and secure manner.

At Chill, it's our job to keep you safe and secure. How do we do this I hear you ask? It actually only takes a few simple steps. All that we ask is that our customers answer a few security questions. Once these are confirmed over the phone, our Customer Service agents can then give you the information you need from your policy.

Why do we need to ask these questions?

It's simple. This protects your information from being shared with the wrong people. It's important that our skilled agents ask these questions. Under the Data Protection Act 1988, it is illegal for our agents to talk to anyone other than a policy holder. This means we cannot discuss a policy with anyone who calls up. If we did, we'd have the Office of the Data Commissioner knocking on our doors in a flash.
But what happens if you pay for the policy, but aren't the policy holder? This is just one of a few queries our agents are asked everyday. And as much as we want to help to the best we can, unfortunately we can't talk to the person who pays the bill, if their name isn't on the policy. But here at Chill we understand. So don't fret! As long as the policy holder verifies this to us, we can talk to an authorised contact at anytime.
So what are you waiting for? If you would like to authorise someone on your policy, why not give us a call on 01 4003400.
Modified Date: