Cover for Tradesmen
What You Need to Know if You are a Tradesmen
Last updated: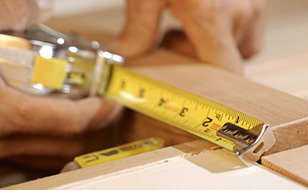 When purchasing a liability policy, there are certain factors that are taken into consideration when creating your premium. Your occupation (builder, plumber, plasterer, painter etc), Company turnover, the number of employees you have and the annual wageroll. These are questions you will be asked when obtaining a liability quotation from most insurers.
Although I can't help you answer those questions I can help you understand some of the terminology you will encounter. One area of business insurance that our team get a lot of enquiries about is the different type of liability cover builders and tradesmen can get. To help you search for the perfect policy, I have put together a few pointers to help you understand what you are covered for.
There are three main types of liability insurance required for any type of tradesman's business, these are:
Public Liability
Products Liability
Employers Liability
The importance of having the right cover is vital for all tradesmen as work can often be of a high risk and not only do you need to protect your customers and their property, you also need to protect yourself and your employees.
Employers Liability

This cover is designed to protect those working for you in the event they had an accident whilst on site, under your employment.
Sub-contractors can be included under this cover, but make sure you declare any payments / wages paid by you to Bona fide or Labour Only Sub-Contractors. Be sure to check with your current insurance provider if you have any queries relating to sub-contractors cover.

Public Liability

This cover is designed to protect the customers of the tradesmen or any member of the public in the event that a claim should arise and you are found to be responsible. An example of when Public Liability cover may be required is:

Third party property damage. Example – Builder damages a clients property while working on site

Products Liability

This covers the customer in the event of a claim relating to parts installed by the tradesman. In the majority of cases, if a claim is made against you regarding a part used your insurers can then pursue the manufacturers in turn with reimbursement in the event that the part is found to be defective.
If you have any queries or questions or feel you would like a quotation please feel free to contact me on 01 400 3400 or simply click on Get A Quote and we'll happily give you a call to discuss your needs.
First published by