Cover for the Holidays
Peace Of Mind For A Small Fee
Last updated: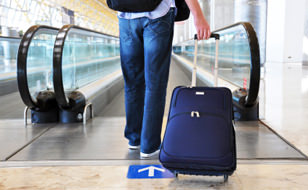 With the ever changeable Irish summer approaching; our thoughts turn to travel plans for the holidays. Many people view purchasing additional travel insurance cover to be unnecessary, and try and save a few Euros without it. Although we hope the worst never happens; it pays to have peace of mind that for a small fee you are covered. Here, we look at the different situations where your travel insurance may save you a few quid.
---
Medical emergencies
In some countries a stay in hospital may cost up to €2,000 a day; a figure that most people would not find easy to afford, especially after spending their hard earned savings on an annual holiday.
Make sure you check your policy documents before you go abroad to see if your health insurer covers you for spending time in a foreign hospital. This will be dependant on the level of cover you have.
The charge for medical cover could be reduced if you have private health insurance with VHI, Laya (formerly Quinn Healthcare) or Aviva Insurance Limited, but may not be covered 100%.
---
Cancellation or trip abandonment
If your holiday has to be cancelled or abandoned cover can be included. It's not automatically covered on every policy so check the small print of your booking and find out if is covered.
---
Single flight cover
A flight to London could cost €50 including taxes, paying an additional €6 travel insurance may only entitle you to a refund on the cost of flight. However, a family of four (two adults and two children) flying to Spain could pay as much as €200 each for 1 week including taxes and charges**. With this in mind, the cost of single flight cover would well be worth considering.
Whilst there is merit to purchasing single flight insurance, it's also worth keeping in mind the initial cost of the flight, what the airline's policy's on cancellation and abandonment are, and under what circumstances will you be reimbursed by them. Always read the small print and T&C's.
**Based on two adults and two children flying from Dublin to Lanzarote on June 1st 2012 for 1 week with a popular low cost airline.
---
As always, check what is the best policy for you and your needs, get some online quotes and then talk to the insurance experts at Chill who will help to guide you in the right direction. You can reach us on 1800 30 34 09 or get an instant travel quote online.
First published by Ian O'Reilly