Cork Clubs To Benefit From Expert Coaching
The Chill Insurance Elite Performance Programme Begins
Last updated: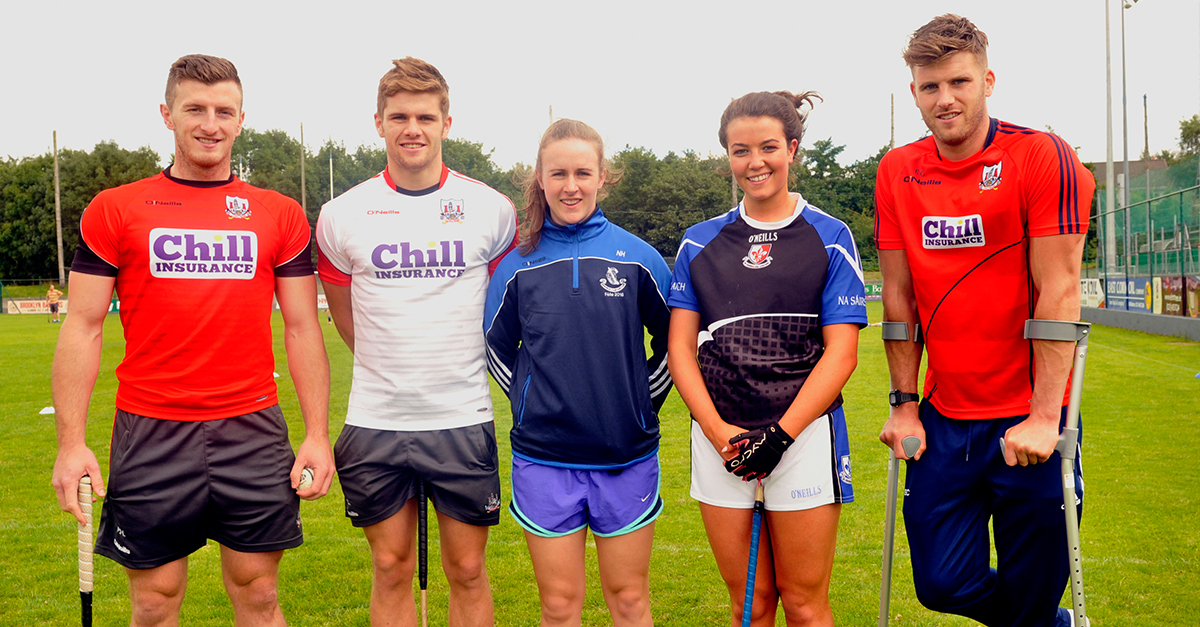 The Chill Elite Performance Programme has officially begun and Sarsfields Camogie Club was the first club to take part last Saturday, 27th August 2016. Led by Cork's Eoin Cadogan, the Chill Elite Performance Programme is visiting 6 clubs across the summer to pass on the skills and the knowledge to train and win like champions.
Expert GAA Advice
The Chill Elite Performance Programme is a great opportunity for clubs in Cork to receive expert training, nutritional and fitness advice. Over the coming weeks, Cork's Eoin Cadogan will be visiting clubs with a team of specialists in nutrition and physio. The day starts off with Eamon O'Reilly (Dublin Senior Hurling Team Physio) sharing his knowledge and expertise on the best ways to remain injury free and to recover quickly from strains and injuries.
Cork GAA Performance Nutritionist Arthur Dunne Nutritional is sharing his advice on the correct balance of carbs, protein and fat to consume during training and match days. There will also be an opportunity for members to prepare some healthy snacks and shakes! Eoin covers strength and conditioning in his session demonstrating the best exercises and warm ups in order to reach optimal performance.
Sarsfields Camogie Club took part in the first Chill Elite Performance Programme on Saturday, 27 August. Over 30 members took part in the day which involved training tips on the pitch. Eoin Cadogan was joined on the day with his brother Alan and fellow Cork player Patrick Cronin.
Winning Clubs
6 clubs won the opportunity to take part in this exclusive promotion. The competition ran on Cork's Red FM and we encouraged clubs to enter by nominating their club character – the member who embodies the life and spirit of their club.
We had a great response to the competition with lots of great entries. The winning clubs are listed below along with the dates that we will be visiting.
Sarsfields, 27th August
Michelstown, 10th September
Drimoleague, 17th September
Kilmichael, 24th September
St. Catherine's, 8th October
Dromtarriffe, 15th October
Proud Sponsors of Cork GAA
Chill are proud sponsors of Cork GAA and we are delighted to link up with clubs in Cork to launch our first ever Elite Performance Programme. Cork GAA is renowned for its passionate fans, skilful players and fantastic history; so we're very excited to continue our strong association with the Rebels.
First published by Ian O'Reilly