Connect With Us
On Your Favourite Social Sites
Published on by Hassan Juma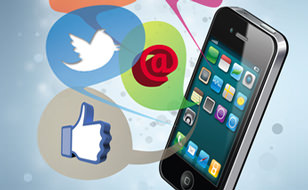 You may have noticed that over the last few months we've been pretty busy on Facebook, Twitter, Google+, LinkedIn and YouTube. We now have a community of over 12,000 people who regularly connect with us on their favourite social networks!
We've invested heavily in our digital marketing team over the past 12 months as we know that more and more people want to get in touch with us via social media, and often on their smartphone. We're determined to give you guys, our loyal customers the best possible customer service, and a few people have begun to take notice. In fact, we recently made the shortlist for a Digital Marketing award.
We like to think of our social media communities as a home away from home and strive to give you a great experience regardless of where you're connecting with us. Our team of Community Managers are always on hand to answer any questions you may have about insurance and can put you in touch with the right member of our team or arrange for one of them to give you a great value quote.
There's loads of great reasons to follow us on social media including being the first to hear about all the latest news, exclusive offers and product information. We also love to reward our community with awesome competitions. Some of our recent competition prizes include free car insurance, an iPad, a weekend away, as well as lunch with some of Ireland's sporting legends. The good news is we've got even bigger and better competitions planned over the coming months. So watch this space.
To keep up to date with all the latest offers, news and happenings at Chill HQ, make sure that you're following us over on your favourite social networks now.
Modified Date: