Common Distractions While Driving
Stay Safe While Driving
Last updated: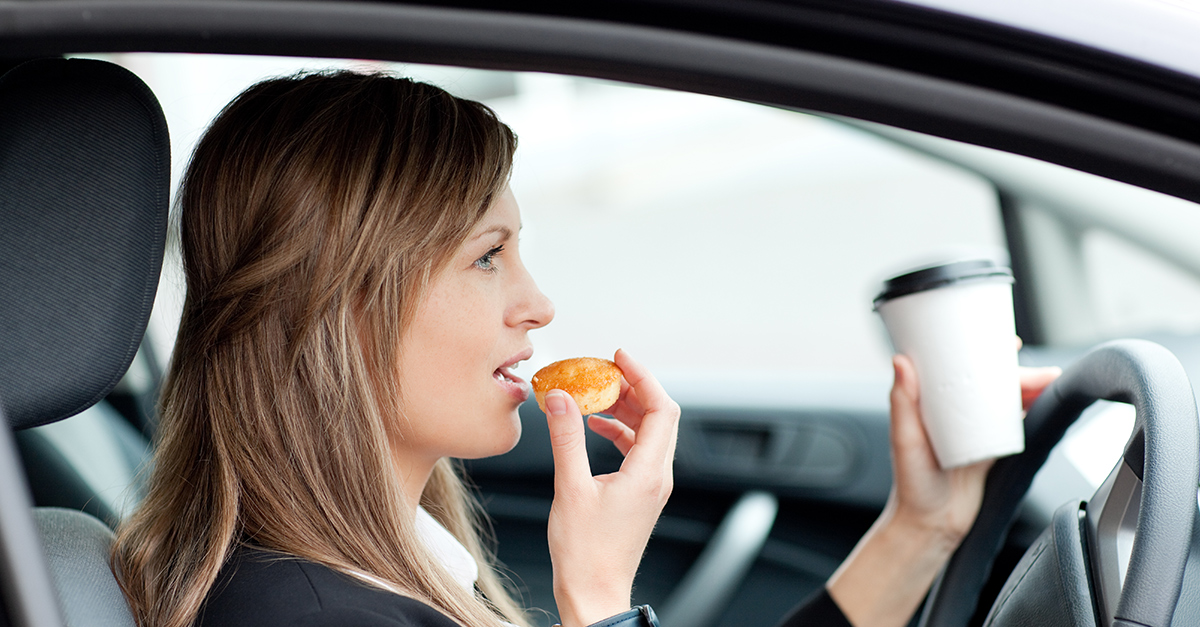 Driving a car is a lot of responsibility, especially when there are passengers in the vehicle. Over the past few years, with the increase in technology, road accidents due to distractions have become more common. Below we provide some of the most common distractions for drivers, that you may have been unaware of.
Mobile Phones
One of the highest causes of distraction-related car accidents is due to mobile phones. With the unlimited amount of mobile apps available, more and more drivers are not only making phone calls while driving, but sending texts, pictures, videos and logging into various social media apps whilst behind the wheel.
Eating, Drinking or Smoking
As more or less every new car has at least one cup holder, it is not surprising that one of the most common driving distractions is having a beverage or eating whilst in the driving seat.
Similarly, with regard to smoking, even though in 2015 legislation was past to say that it was illegal to smoke in a private vehicle with anyone under the age of 18, smoking is still one of the more common driving distractions.
Passengers
If you're driving and there are other passengers in your car, they may place major demands on your attention. In particular, young drivers have a high risk of being involved in an accident, when they are driving with friends compared to driving with adults or children.
Vehicle Settings
Similarly to mobile phones, the increase in technology has made cars more than just vehicles to get you from A to B. With, sound systems, TV screens and other new features in new cars today, they play a major role in distraction-related driving accidents.
Your Own Thoughts
Whether it's after a long day at work or something is just on your mind, daydreaming is one of the most common reasons for distraction-related accidents. According to an *American report, a shocking 62% of drivers surveyed, were distracted while driving due to their own thoughts.
*Safesmart.com
---
It only takes a split second for an accident to occur, so it is important to avoid as many of these distractions as possible. However, if an accident was to occur, it is important that you are covered. That is why we recommend giving us a call on 01 4003400 and speaking to a member of our team who will find the right car insurance policy for you. Alternatively, you can get a quick quote above right now!
First published by Fergal Lynch