Clocking Scams Increase
Don't Get Caught Out
Published on by Hassan Juma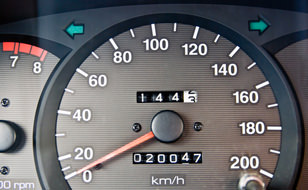 The Independent recently featured an article warning readers about the growing number of vehicle clocking scams. As more and more people look to buy second-hand cars, it seems some shady characters have looked to make a fast buck by altering the mileage on vehicles - and according to the article up to 100,000 miles have been removed from the clock in some cases.
The article stated that 11% of second-hand cars on the road are expected to have been clocked in some way, which by any standard is a huge amount. Back in February, we shared some useful tips and things to look out for when buying a second-hand vehicle, but the research from Cartell.ie has made us want to take a look at this scam in more detail.
It's well documented that the new car market is suffering at the moment, whilst the second-hand market is booming as people look to make savings where they can. This has generated a lot of debate about the benefits of going to a dealership registered with The Society of the Irish Motor Industry (SIMI) as opposed to a private individual.
It's important to remember that by going to a SIMI registered dealer you will have a comeback in case there's something wrong with the car. You can typically get a good length warranty and have greater legal backing, but all of this means that you're likely to pay more for the car. Whilst, a SIMI registered dealer will provide you with a certain level of comfort, we should point out that the vast majority of people selling cars privately do it honestly. But there's undoubtedly a minority who are out to scam people.
The best advice is; if you're in anyway unsure or if the deal seems too good to be true, then it probably is and you should avoid buying the car altogether.
Modified Date: