Christmas Ads Launched
We Hope You Like Them!
Last updated: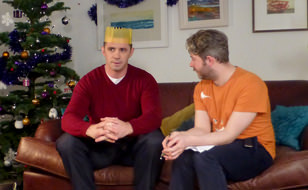 Few things remind us it's the festive period quite like RTÉ Christmas movies! That's why we are delighted to announce that we're sponsoring these family favourites, starting from today right through to the end of the month.
When you tune into watch the movies this December be sure to keep your eyes peeled. You may recognise some of the faces in the ads as we've teamed up with sporting legends Paul McGrath, Alan Quinlan, Mick O'Dwyer and Tomas Mulcahy! There's also a couple of Chill employees starring in the adverts too.
The adverts have certainly kept us entertained and we're sure you'll find them amusing too. Let us know your thoughts, views and opinions in the comments section below.
Here's a taster of what's to come from Chill this Christmas …
First published by Fergal Lynch