Car Tracking Devices
Would You Install One To Lower Your Premium?
Published on by Hassan Juma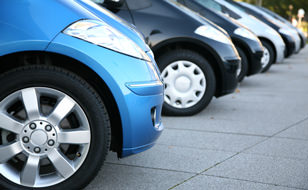 Over the last couple of weeks it has been widely mentioned in the Canadian media that insurers are offering to install tracking devices in young driver's cars to gain a better understanding of how they drive and crucially, what their premium should be.
You may recall that last summer AXA Insurance tried something similar by piloting a scheme for 17-24 year olds across Ireland. At this stage there's no indication if AXA's trial was a success, but after being talked about for a long, long time, it looks as though usage-based insurance is here to stay.
But how does it work? Most of the tracking devices available use GPS satellite and mobile phone technology to monitor the speed, distance travelled and location of a vehicle, as well as driving behaviour, such as the number of times a driver accelerates quickly or brakes hard. All these factors give insurance companies the information they need to more accurately assess a person's driving ability, the likelihood of a claim and their level of risk.
Good drivers will always want to be rewarded, but are tracking devices a step too far? How much information are we willing to share? Who would have access to the data? The truth is there's lots of unanswered questions about tracking devices and only time will tell what impact they have on the insurance industry (if any), but as a company we're in favour of anything which provides consumers with more choice and better value.
What do you think about usage-based insurance? Would you give up some of your privacy for a cheaper premium? We'd love to hear your thoughts, views and comments in the sections below. If you're currently looking for motor insurance, hit Get a Quote or give one of our team a call on 1890 30 20 20.
Modified Date: