Car Security Tips
Prevent Someone Breaking In
Published on by Hassan Juma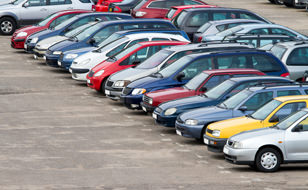 Over the last couple of months there have been several newspaper articles reporting an increase in the numbers of cars being broken into and having valuables stolen from them. It's a worrying trend, and whilst the best advice is simply don't leave any valuables in your car, we thought it would be a good idea to share some other security tips for your vehicle:
Double-check your doors

Does it ever play on your mind that you've not properly locked your doors? To avoid being the victim of an opportunistic burglary and put your mind at rest, we'd advise you to double-check that everything is locked up. You can never be too sure.

Don't leave valuables on display

You can reduce the chances of your car being broken into by ensuring that nothing of value is left on display. You should look to hide valuables away in the boot or the glove compartment, or better still, take them with you.

Use a well lit car park

Where possible you should choose a car park that is well lit at all times. This will ensure that a would-be thief will not be able to break in under the cover of darkness and take off with your valuables.

Choose a car park with CCTV

Another way to lower the chances of having your property stolen is by using a car park that is equipped with CCTV. It's a fantastic way to put off thieves and in the unfortunate event that somebody does break in, you'll be able to provide video footage to the Gardaí.

Fit an alarm

Good alarms are always a great deterrent. If your vehicle doesn't have one, we'd recommend that you invest in one today. It'll be money well spent.
We hope you found these tips useful and if you'd like to speak a friendly adviser about motor insurance, hit Get a Quote or give us a call on 1890 30 20 20.
Chill, we'll take it from here.
Modified Date: