The Best Online Route Planners
Start Planning Your Next Adventure
Last updated: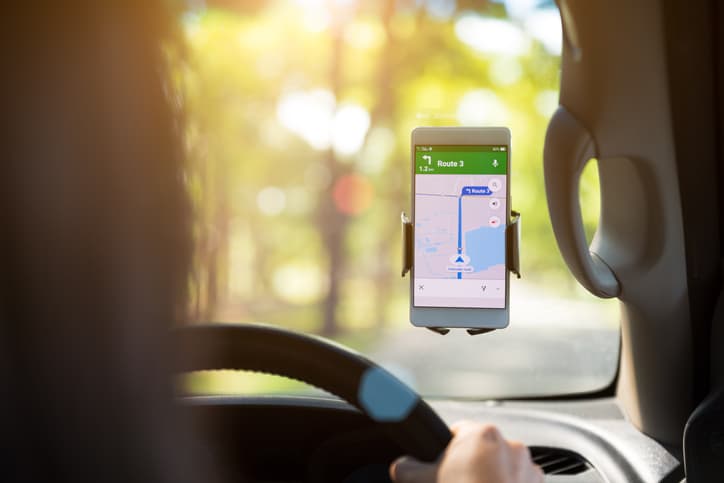 When you're planning on driving somewhere, whether for business or just a good old fashioned road trip, planning your route ahead of time is always a good idea. Route planning can cut transportation costs, make your journey more efficient and make sure you reach your destination effectively - all pretty useful things when driving to a new place, we'd say. We wanted to find out which route planners are the most useful, so that you can start planning your next big drive with confidence.
What Makes A Great Route Planner?
With the wide variety of route planners out there, it can be difficult to differentiate between them and find out which one's best to use. Luckily, we've done it for you. When it comes to route planners, these are the factors that make them great...
Add In Multiple Stops
When driving for businesses, it's common to have multiple stops along the route. Because of this, it's important for route planners to have the function to add in these stops, and this feature definitely adds value points when it comes to finding the best online planners.
Ability To Plan For Multiple Modes Of Transport
It's not just cars that get you from A to B. Other modes of transport, like trains or buses, can be great ways to get to your destination when planning a trip, so it's always a plus when a route planner takes this into account.
Ease Of Use
Obviously, the usability of the route planner has to be great for it to be one of the best around. What's the point of having all the features when no one can figure out how to use it? Our favourite online planners make the process as simple as possible.
Number Of Routes Offered
Route planners often give you a few options when you're deciding how to get wherever you're headed. Whether it's to avoid tolls, go the more scenic route or just see what else is out there, we find it's a big plus when a route planner has this feature.
Notification Of Traffic Problems
Once you're on the move, route planners that notify you of any upcoming traffic problems are invaluable. They'll send you on alternate routes or give you time to mentally prepare for an hour of sitting in a traffic jam - both equally helpful.
Sharing Or Printing The Route
Some people need to share their desired route with others, or print it in advance to keep it on hand throughout the journey. We took whether or not this is possible into account when deciding the best online route planners out there.
Google Maps
'Google' hasn't become a verb for no reason. The company does pretty much everything, and route planning is no exception. Google Maps has a really simple user interface, and many options to tailor your trip to your needs. It keeps you updated of your arrival time while travelling, tells you of any problems in the traffic ahead, lets you add multiple stops and lets you share and print your route easily. It also lets you plan your journey by car or public transport, and even foot and bike, if you're really ambitious.
Rating: 5/5
Waze
Waze was bought by Google in 2013, but it's got some key differences from Google Maps. It's design is more fun, with bright colours and quirky symbols notifying you of road conditions. Like Google Maps, Waze gives you live traffic updates and can offer alternative routes. It doesn't have many options for adding stops along the way, but it can connect with Spotify so that you can control your road trip soundtrack. That's a win for some.
Rating: 5/5
Here WeGo
Here WeGo definitely has more of a traditional layout than Google Maps and Waze, and it is slightly less intuitive to use, but once you've figured out the route it's easy to print it out or transfer the route to the accompanying Here app. It tends to only show one route, as well, which loses it some points in our book, but apart from that it's a reliable planner.
Rating: 4/5
TomTom MyDrive
The TomTom MyDrive route planner is mainly designed to be used alongside the brand's sat-navs, but it can be used as a standalone planner, too. It offers a variety of routes and an estimated arrival time, and even offers a 'thrill' route if you want to avoid the boring straight roads. You can easily print your route, or, if you have a TomTom sat-nav, you can send the route straight to that. Easy.
Rating: 4/5
Apple Maps
Just like everything else Apple, Apple Maps has a sleek design and simple user interface. It has turn-by-turn instructions, and allows you to add pit stops to your journey, like petrol stations or restaurants along the route. It can't be used for pre-planning routes with multiple stops, so it's not so great an option for journeys that need this. For quick, one-stop routes, though, it's a great option.
Rating: 4/5
Don't Set Off Without The Best Insurance Plan In Town
Having a pre-planned route for your upcoming journey isn't the only thing you need when planning for your next road trip. It's also important to have your car fully insured to make sure that you are prepared for every eventuality. Find the best deal on your car insurance with Chill.
First published by Ian O'Reilly