The Best SUV For Tackling Ireland
Find The Best Vehicle
Last updated: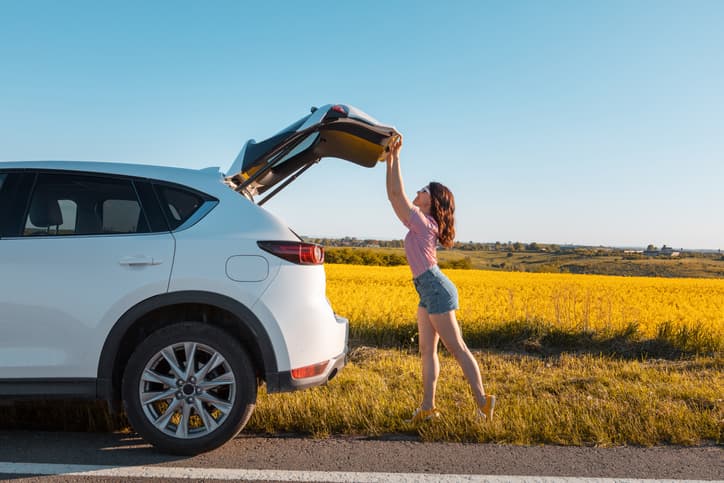 There are some stunning roads to drive on throughout Ireland, all with varying terrain and scenic views to spare. So, when setting out on an exciting road trip with friends - or just popping down to the shops with your family - you should be in a vehicle that suits the setting. We've looked into the best SUVs, perfectly suited for the Irish roads, so that your next trip is the most comfortable one yet.
1. THE NISSAN QASHQAI
The Nissan Qashqai is a great choice for families who like a bit of vehicular luxury in their lives. With gadgets galore inside, plenty of safety features to keep your mind at ease and tons of storage for everyone's belongings, it's the perfect family SUV. If you need even more space, the rear seats fold all the way down, too. What's not to like?
2. THE RENAULT CAPTUR
The Renault Captur seamlessly blends practicality with style, and works just as well in busy city centres as it does on cross-country road trips. There's plenty of space inside for the whole family and their belongings, so nothing has to be left behind on your next trip. The SUV also has some great driving features, including a touchscreen display and a 360° rear-view camera.
3. MAZDA CX-30
An SUV made for adventuring, the Mazda CX-30 is perfect for a good old Irish road trip. It's got style, it's got comfort, it's got the power - it's everything you want out of a car. There's room for everything you need, so all you have to do is pack your bags, throw them in the spacious boot, and get the sat-nav booted up and ready for your next big adventure.
4. PEUGEOT 2008
The versatile Peugeot 2008 is the ideal car for an Irish road trip, complete with powerful engines (there's even an electric version), great driving technology and a huge amount of space for the family and their luggage. Thought you'd had comfortable long drives before? Think again. This SUV experience is like no other.
5. CITROEN C5 AIRCROSS
If you want a smooth journey in a quality family SUV, the Citroen C5 Aircross is the dream. It's packed full of technology to make your trip easier than ever, including adaptive cruise control and a handy highway driver assist, so you can focus more on the time you're spending with friends and family in the vehicle. With this SUV, it really is about the journey, not the destination.
FIND THE BEST SUV INSURANCE PLAN
Planning on buying a new SUV for all the incredible road trips you have planned? Find the best car insurance with Chill, getting you out on the road in no time.
First published by Ian O'Reilly