Best Financial Services Website
2014 Realex Webaward Winners
Last updated:
We are delighted to let our readers know that Chill has won Ireland's Best financial services website for 2014 as chosen by organisers of the 2014 "Relax Webawards". This is the second major award that our website has scooped this month as our blog was named best corporate blog for 2014 by the Blog Awards Ireland.
Taking place in Dublin's Ballsbridge Hotel on Wednesday the 22nd of October the annual Webawards event recognises the best websites in Ireland for 2014 across a range of categories. 120 judges reviewed and critiqued 1500 nominations from 550 websites in the build up to the event hosted, with great aplomb, by Rick O'Shea.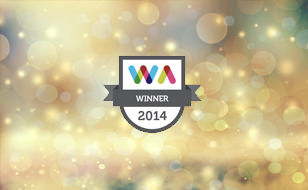 This is the second year in a row that Chill made the short list for best financial services website and despite facing some very tough competition on the night, and throughout the voting process, our site was chosen this year's winner.
Fergal Lynch, speaking about the victory, said:
"First of all we want to congratulate our fellow nominees for making the shortlist and to thank everyone involved with the Webawards for naming us best financial services website for 2014. This is our second year to be nominated for this award and we feel that our victory fully acknowledges the hard work and effort that everyone involved in our dedicated team put in. At Chill we strive to make insurance easy for everyone and our website, especially our various quick quotes, represents this ethos perfectly."
Everyone here at Chill HQ wants to thank the team behind the Webawards for choosing us as the best financial services website for 2014. Our site has undergone a number of changes over the last couple of years, all in an effort to make it easier for people to get a great insurance quote in less than 30 seconds, and we feel this award is a culmination of these efforts.
First published by