The Best Christmas Experiences In Ireland 2021
Festive Days Out You Won't Forget
Last updated: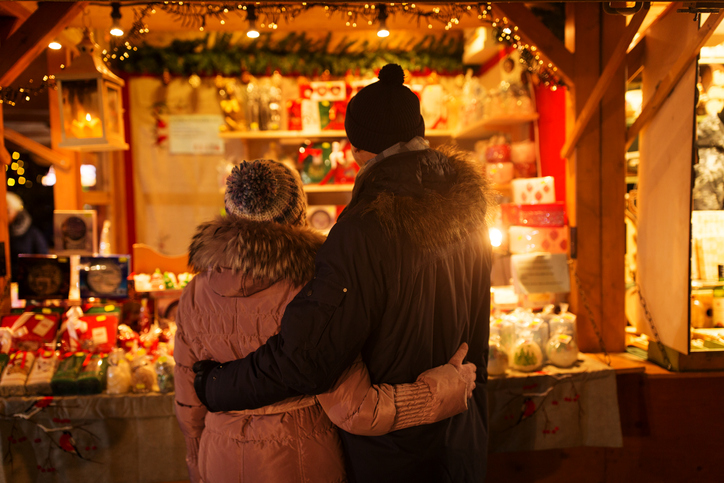 It's that time of year again to make the most of the festive season by getting out and experiencing the best Christmas attractions Ireland has to offer. There are plenty of winter adventures at your fingertips so now is the time to start planning! That's why we at Chill have put together a list of some the best Christmas experiences nationwide so you don't have to spend time looking for ways to get out and enjoy a day with friends or family.
Santa House Express
Running until 23rd December 2021
Hidden just off exit 8 on the N7 is a Winter Wonderland, where you and your family can embark on a 5 kilometre self-drive of the fabulous Palmerstown House Estate grounds. On your mesmerising round trip of the estate, you will pass Elf Town, Santa's Toy Factory and the Reindeer Stables. Your next destination will be a drive through the Enchanted Forest which is followed by a spin down Candy Cane Lane and Sing Street where the magic of Christmas is really brought to life with music and sparkling lights. At the end of your journey, you'll be greeted by Santa and his elves to have a chat with all. The gifts are all age appropriated and delivered safely to your car to ensure every child goes home with a smile.
The free funfair has also returned to Santa House Express for 2021 with unlimited rides included in your ticket. Hot food and drinks are served here so you can chill out before hitting the road again.
Purchase your tickets onilne.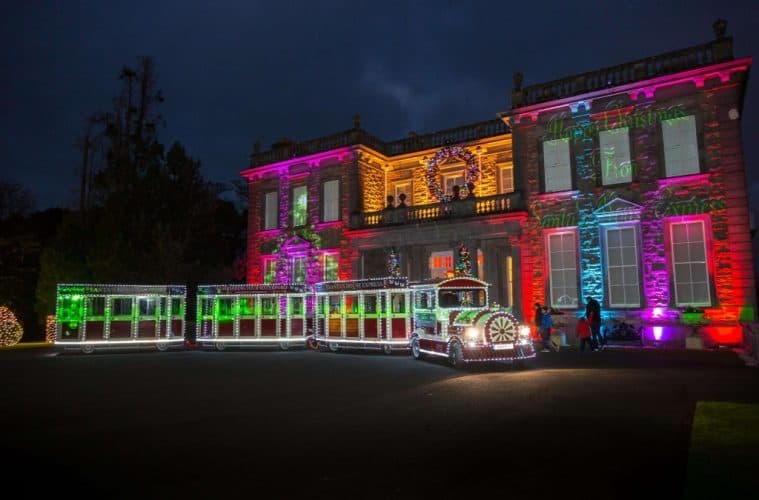 The Galway Christmas Market
Running until 22nd December 2021.
The Galway Continental Christmas market is returning this year after taking a break in 2020. There were over 650,000 visitors in 2019 which says more than enough as to why this market is a must-see. At Eyre square you will be treated to more than 50 chalets, Santa's Grotto and the German Bier Keller, alongside plenty of other Christmas spectacles.
The 2021 Christmas Market will be the market's twelfth year, and visitors can anticipate a broad selection of entertainment and vendors in Galway's City Centre. This year's event is planned to include amusement attractions such as a 32-meter-high Big Wheel and a conventional Carousel, as well as live music performers, puppet performances, storytelling, school choirs, and a Santa's Grotto organized by local charities.
Families and friends may take a trip through the beautiful light gardens, stop by Santa's grotto, engage with local charities, and much more while enjoying international cuisine such as a bratwurst, French pastries, pretzels or confectionary, crêpes and waffles.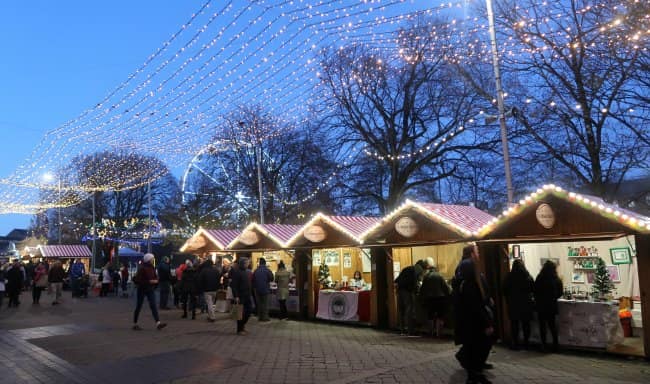 Killarney Town Sleigh Ride
Running until 2nd January 2022.
This Christmas, take a 'sleigh ride' on one of Killarney's jaunting cars and experience a Christmas sleigh ride with the family. There are two sleigh rides available: one in Killarney Town and the other through Killarney National Park.
Run through Killarney's streets under a carpet of shimmering lights and set your eyes on the Town's selection of Christmas displays and treats. Sing along to your favourite festive songs while admiring the breath taking sights of St. Mary's Cathedral, lit up in all its holiday splendour.
On the Park Sleigh Ride, you can jingle your way around the most picturesque paths in Killarney National Park. Enjoy beautiful views of the snow-capped MacGillycuddy Reeks while spotting Santa's Deer in their herds. There's also room to top for a quick break at Ross Castle on the banks of Lough Léin.
Purchase tickets here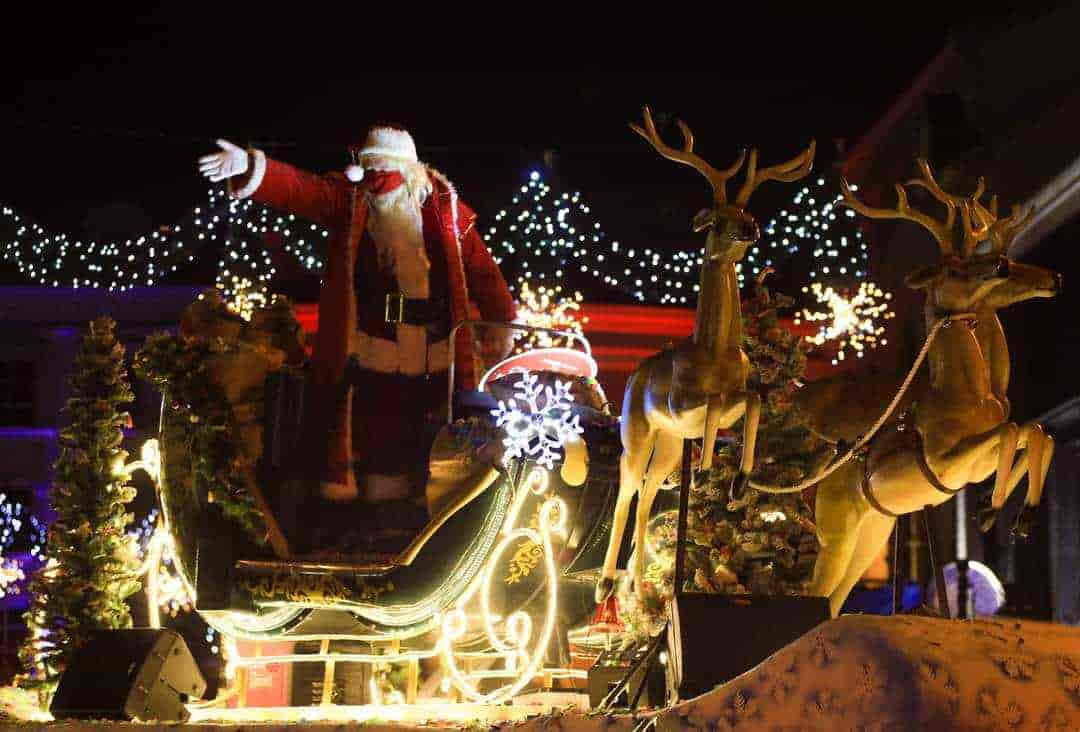 Belfast Christmas Market
Running until 23rd December 2021
Visit the Belfast Christmas Market in the City Hall grounds from 20 November for an award-winning taste of Christmas. This year, the Market's food court with bench seating returns, as does the historic Helter Skelter, which offers breath taking views of the whole market, and the much-loved carousel.
With a lot of St George's Market vendors engaging in the seasonal festivities, support for local food and craft has soared. Pappas Minerals and Tapitas, Rossi's Ice Cream, and the fantastic social company Outside In, who will be donning their tinsel and Santa hats to aid the homeless, will all be returning.
With 32 nationalities from all over the world bringing all sorts of foods and gift ideas, the Market still offers something a little bit different: crêpes from France, Dutch pancakes, Belgian chocolates, a selection of ostrich, wild boar, and crocodile burgers, giant bratwurst from the iconic Schwenkegrill, Spanish paella, and Italian sweets.
It is important to note that you will need to provide a COVID passport, proof of vaccination, proof of a negative COVID-19 test or lateral flow test taken in the previous 48 hours, or evidence of a positive PCR test taken in the previous 30 to 180 days to enter the market.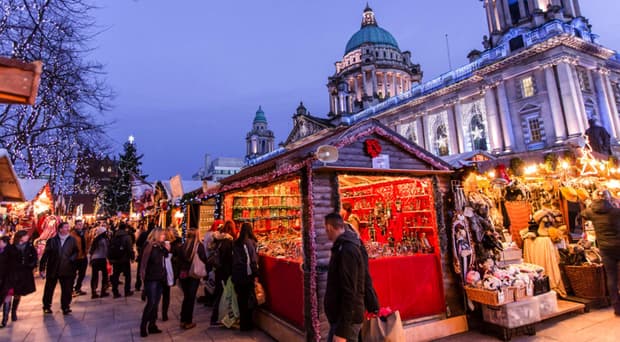 Wild Lights Dublin Zoo
Open to 9th January 2022
The amazing night time spectacle, Wild Lights, makes a much awaited return to Dublin Zoo!
Although the tour is not fully Christmas themed, The Wild Lights will take you on a fantastic tour 'Around the World,' where you will witness some of the most recognized worldwide sites and iconic symbols in all of their glory.
From Spain to India, Morocco to the United States, take a breath-taking tour through the world's most iconic attractions. Explore ancient Egyptian pyramids, enjoy a romantic stroll by the Eiffel Tower, and even go to the furthest reaches of the universe - all through a spectacular display of huge colourful silk lanterns!
Follow the one-way route to watch over a thousand magnificent, lighted lanterns convert Dublin Zoo into the ultimate 'Around the globe' journey.
Wild Lights will run from October 28th to January 9th, 2022 and you can purchase tickets here.
Funderland Dublin
Running from December 26th until January 9th
Christmas just wouldn't be the same without a visit to Funderland. Funderland at the RDS has been a holiday tradition in Dublin for over 40 years. It is Ireland's largest travelling amusement park, featuring rollercoasters and as many as fifteen different thrilling attractions carefully selected from among the top attractions in Europe. Sure to appease even the most seasoned thrill-seekers who dare to be suspended upside down, turned over or whisked through the air. Younger thrill-seekers are not neglected either – there's always an extensive selection of attractions for the kids to enjoy. Funderland provides a great festive day out for the whole family! Tickets can be bought here.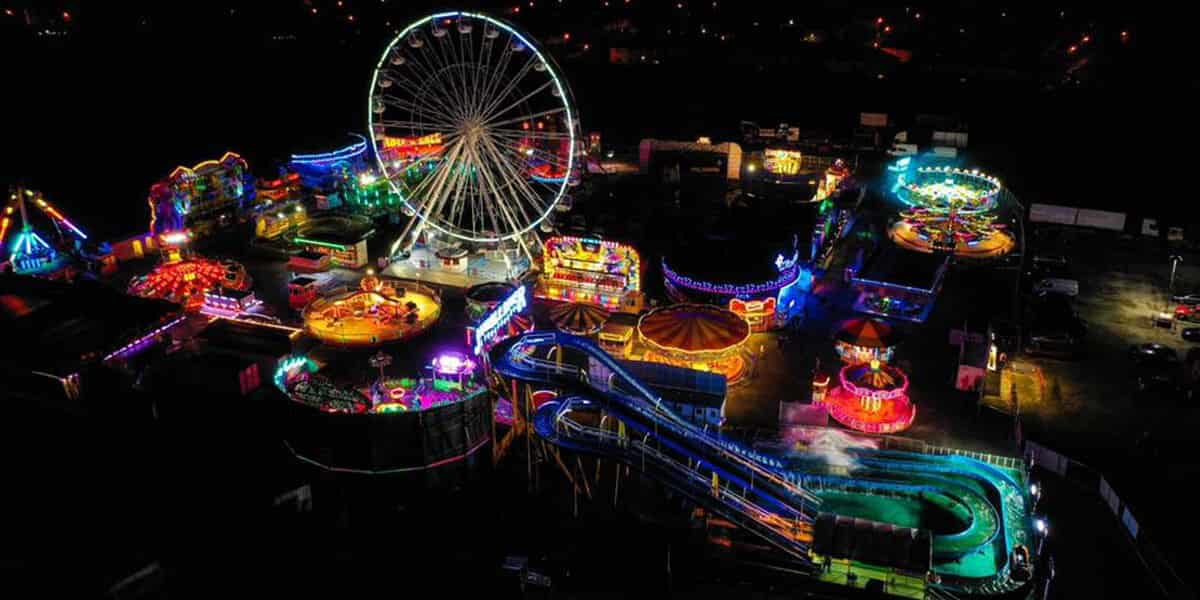 First published by Ian O'Reilly