Autumn is the Perfect Time to Visit the Amalfi Coast
Italy's Hidden Gem
Last updated: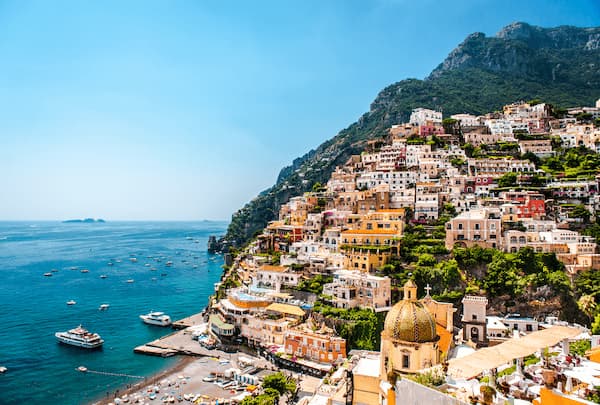 If you're looking for a last minute break this autumn, why not consider the stunning Amalfi Coast? It can be tricky to decide what to do and where to go so browse through our 7 day guide to Italy's hidden gem.
Flying, Driving and Packing
For those travelling from Ireland, fly direct into Naples Airport and from there, you can get a shuttle bus or hire a car. The Amalfi Coast is notorious for narrow windy roads but the driving can be manageable with the right car. If you can find anything as small as a Smart car, go for it! As you pack your bags to depart for Italy, remember to travel light! You'll be dragging your suitcases up long windy hills for a lot of the trip so only pack the essentials and bring your best wheelie case.
Day 1 and 2: Positano
Your first port of call is Positano - one of the most beautiful towns along the Amalfi Coast. If you'd like to stay somewhere a bit different, we strongly recommend Colle dell'Ara. The accommodation is perched right above the town and offers breath-taking views. It takes a while to make your way to the entrance from the main road – but it will be worth all the effort once you see the dramatic landscape from your window.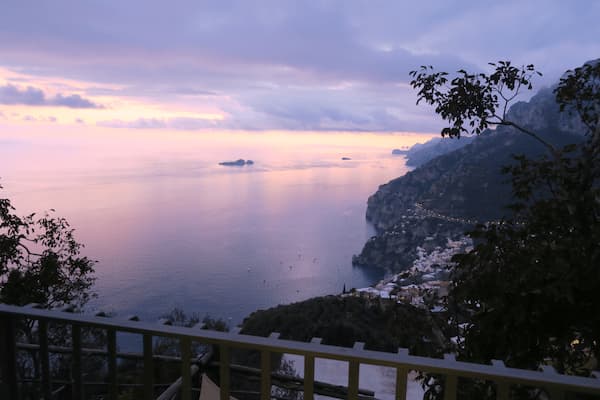 Autumn is the perfect time to visit Positano as the tourist season is coming to a close. The cobbled streets are not as packed and with the shorter evenings, you can get to experience some amazing sunsets. Positano is the ideal place to get lost exploring the old town with its array of beautiful and colourful shops.
Day 3: Praino
As you move east along the Amalfi Coast, it is worth stopping off at the beautiful village of Praino. You'll fall in love with the old fishing village with its crystal clear waters and steep cliffs which have been taken over by stunning wild flowers and plants.
Praino is the perfect base to start the famous walk, Sentiero degli Dei (Path of Gods). You'll need to be fit but the sea views will leave you feeling refreshed and energised. You'll come across some amazing views of the Amalfi Coast and the island of Capri.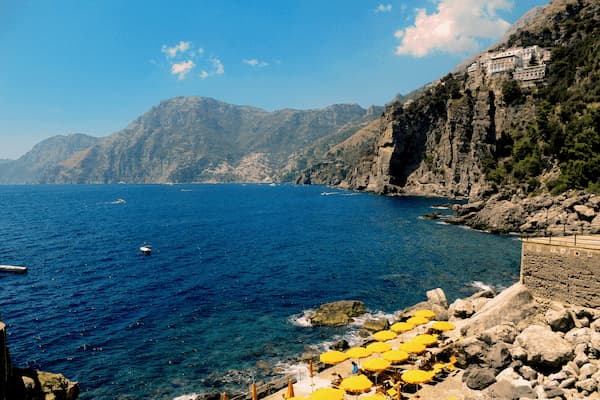 Day 4 and 5: Amalfi
The one thing that hits you when you arrive at Amalfi is how small it is. It's hard to believe but this town was once home to a population of over 70,000. As you explore the narrow streets, make sure to visit the Cathedral of St. Andrew and if you have time, a boat trip out to Capri.
A day out in Capri will certainly leave you feeling rejuvenated as you take in the culture, stunning landscapes and the local delicacies. Our Top Tip: Save your feet and take the chair lift for the best views from Mount Solaro.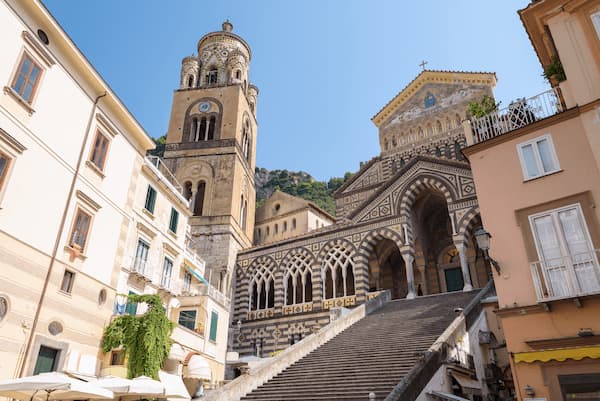 Day 6: Ravello
Ravello is one of the most relaxing and charming resorts along the Amalfi Coast and used to be a hide-away for the world's rich and famous. At 365m above sea level, you have some brilliant views over the Mediterranean. As you explore the atmospheric streets dotted with lemon trees and bright stucco houses, you can't help but fall in love with Ravello.
A visit to Ravello is not complete until you come into the hilltop gardens at Villa Cimbrone . As you walk through the gates and into the rose gardens you'll be taken to another world. Snap a few photos at the Terrace of Infinity and you will never want to leave.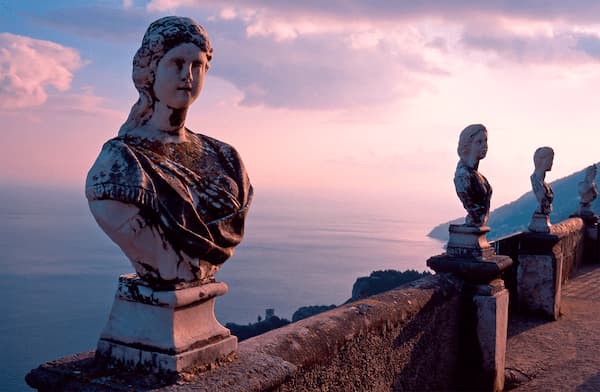 Last Stop Pompei
As you turn back to Naples for your return flight home, make sure to spend half a day at Pompei – the Roman city lost to Mount Vesuvius. During the summer of AD79, the nearby volcano erupted and almost overnight the city and many of its residents were covered under a blanket of ash. The city was only rediscovered back in 1748 and has been preserved over the centuries due to the lack of air and moisture. A walk through Pompei is a walk through time and shouldn't be missed.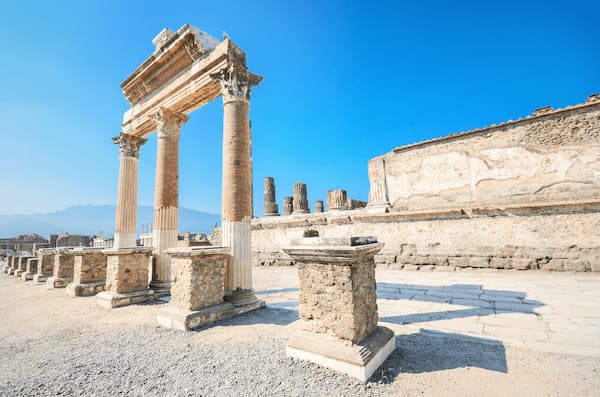 ---
We hope that you have taken some inspiration and ideas from our guide to the Amalfi Coast. If you do decide to go, feel free to send us in some pics and let us know how you got on!
Before you go, don't forget to take out travel insurance. You can protect you and your family in a matter of minutes by purchasing a policy online. Enjoy your travels and feel rest assured that we'll have you covered.
First published by Ian O'Reilly