August Bank Holiday Weekend Ideas
FUN LOCATIONS TO VISIT ACROSS IRELAND
Published on by Fergal Lynch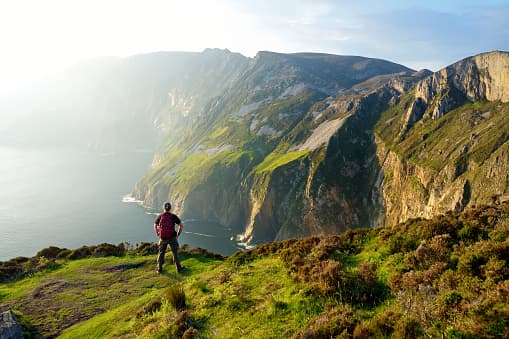 Many of us are holidaying in Ireland this year so why not take this August Bank Holiday weekend as an opportunity to rediscover our great country. Get a picnic ready, fill up the car with gas and explore Ireland with your family and friends.
If you are still looking for inspirational ideas, take a look at our list of Bank Holiday weekend recommendations.
Malahide Castle
Embrace nature and the outdoors at Malahide Castle. A visit to Malahide Castle is ideal for families and couples and there is so much to explore. We recommend visiting the gardens and especially the Butterfly House. Families with young children will enjoy the fun and interactive Fairy Trail.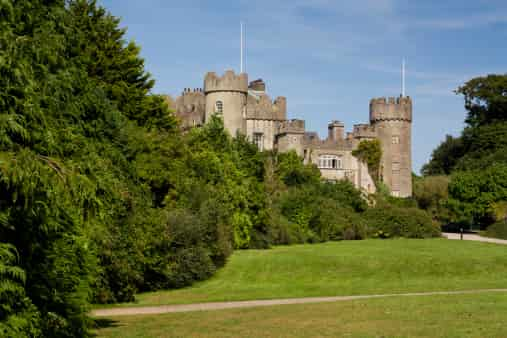 Sliabh Liag
Many visitors coming to Ireland often go straight to the Cliffs of Moher. But if you are looking for a similar experience but a little bit quieter, we strongly recommend the Sliabh Liag cliffs (pictured at top) in Donegal.
The Pilgrim Path is the recommended route to reach the peak where you will have some amazing views. Don't forget to bring plenty of water and food for energy – you'll need it to get to the top!
Cycle The Waterford Greenway
The picturesque Waterford Greenway stretches for 46km between Waterford City and the beautiful town of Dungarvan. The views along the route are simply stunning and there are plenty of trailside attractions along the way. As a shared use Greenway, you will see plenty of people cycling, walking and running. If you can't bring your own bike, we recommend renting one for your trip from one of the local operators.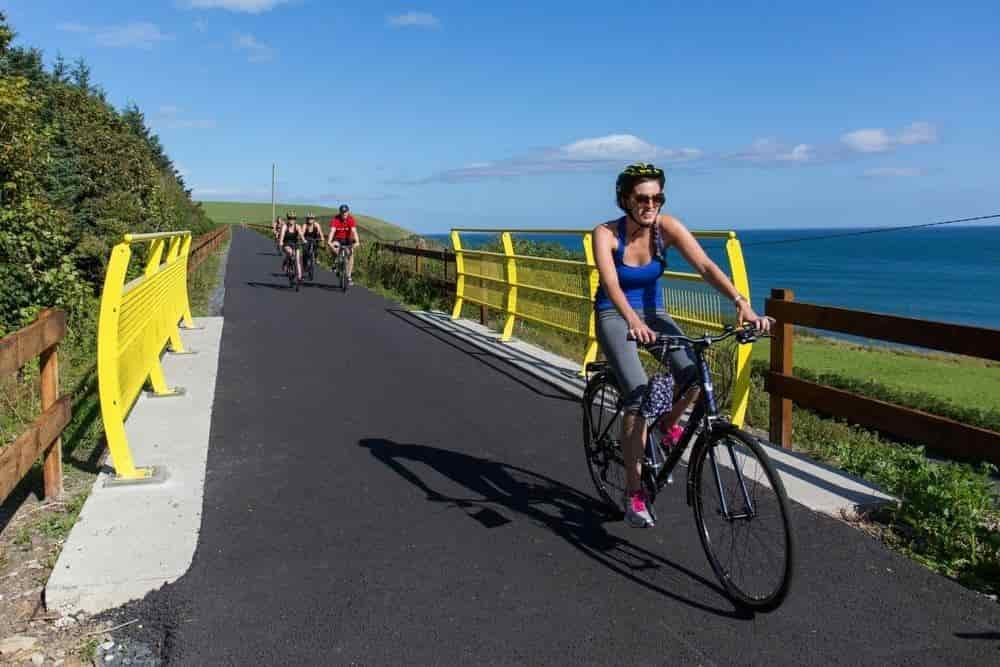 Lough Derg
A visit to Lough Derg will never disappoint. Situated south of the River Shannon, Lough Derg is a beautiful lake that attracts many visitors every year. We recommend visiting the picturesque towns of Killaloe and Ballina along Lough Derg. The Ballycuggaran Loop is a great walking trail around Killaloe which takes about 1.5 hours. If you enjoy getting on the water, there are plenty of water activities to enjoy from kayaking, sailing, cruising and angling.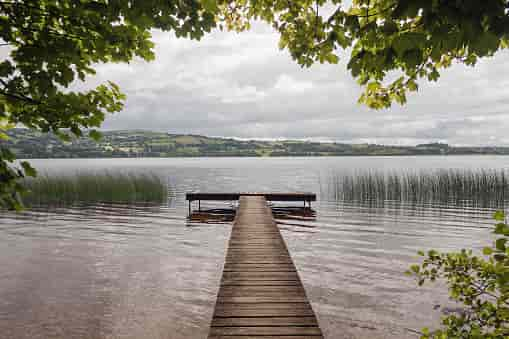 Kylemore Abbey
If you have ever seen photos of Kyloremore Abbey, you will realise it looks like something from a fairy-tale. Set in the wild mountainous region of Connemara, Kylemore Abbey is a magical place to visit with lots to explore from its beautifully restored period rooms to the 6 acre Victorian walled garden. The abbey has recently opened up to the public and it is strongly recommended to pre-book your visit before venturing out.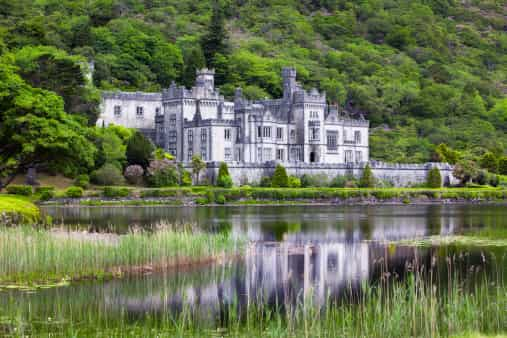 Our office is closed on Saturday 1st, Sunday 2nd and Monday 3rd August 2020. Howeever, you can still compare leading insurers online by completing a Quick Quote here.