Are Your Gadgets Covered?
Now's The Time to Get Insured
Published on by Hassan Juma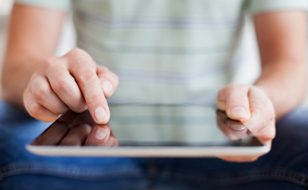 We know you've probably got some more Christmas shopping to do, so don't worry, we'll keep this post short and sweet!
People are always super-busy during the festive period, catching up with friends and family - and who can blame them after a long year. But it can be all too easy to forget about or overlook something like insurance, and with only four shopping weekends left until Santa Claus arrives, now is the time to start thinking about gadget cover.
If you're splashing out on a new phone, laptop or tablet either for yourself or a loved one, you'll be pleased to hear that we offer cheap gadget insurance from just €3.50 per month*. We have a range of cover types, so if you drop, misplace or break your gadgets, we'll have you covered.
Our gadget insurance has lots benefits including:
Worldwide cover
Cover for liquid damage
We'll replace lost or stolen devices in just 24 hours
Range of payment options
There's nothing worse than being scared to take an expensive new gadget out of its box, so why not grab an online quote today? Whether you receive a Smartphone, iPhone or netbook this Christmas, we'll be able to find the right cover for you.
Enjoy the rest of your Christmas shopping!
* This is based on monthly cost of Gadget Insurance Essential for a Samsung Galaxy S3. Gadget Insurance Essential covers your phone for accidental damage and write off, liquid damage, worldwide cover and accessories Covered. Prices correct as of November 2012.
Modified Date: