Apps To Help You Start 2019 Right
Reach Your Goals For This Year
Last updated: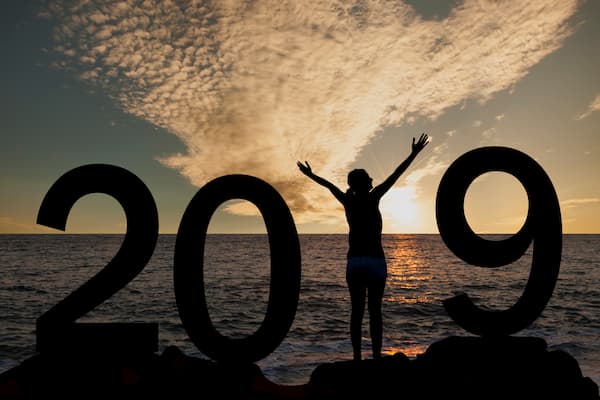 We all start the year with great intentions; but sometimes keeping to our New Year's resolutions can prove difficult. We've put together a list of apps that will help you to reach your goals for 2019.
1. Spending less time on your phone
There are a lot of helpful apps available for reducing the amount of time you spend on your phone but one of our favourites is Forest. The idea behind Forest is pretty simple; go into the app and plant a virtual tree every time you want to avoid using your phone. If you click out of the app your tree will die. You can continue to grow a forest, with each tree representing a focus time. You can also earn virtual coins on the app which can then be donated to planting real trees.
Moment is an app which gives you information on your smartphone usage, including how much time you have spent on each individual app and the number of times you have picked up your phone each day. This is a great way to track your progress.
2. Learning something new
Looking to learn the basics of a new language this year? Duolingo is a fun app that allows you to learn different languages through interactive tests and games. It has 37 different languages available for you to learn.
The TED app is a great way to watch talks on a variety of different topics while you're on the go. The app is free and whether it is technology, science or psychology you want to learn about, there's guaranteed to be an interesting video for you.
3. Getting more sleep
Getting more sleep is a popular New Year's resolution and there are a lot of apps available which you can use to help. Sleep Cycle tracks your sleep patterns and wakes you up softly when you are in a light stage of sleep, meaning you don't wake up groggy. The app also tracks and evaluates how well you are sleeping each night.
4. Getting fit
The Couch to 5k app is a good option if you are aiming to improve your fitness this year. This app encourages you to build up your fitness and stamina over a period of 9 weeks, helping you to reach the target of running 5 kilometres by the end. The app sets realistic goals for each week, which helps motivate you to keep going.
If you get bored of doing the same fitness routine everyday, The Nike Training Club app is free and offers over 100 different workouts. These can vary from endurance to mobility and yoga. The app features videos, making it even easier to use.
The New Year is a great opportunity to take up a new hobby! It is also a good time to organise your home and car insurance policies. At Chill, we compare some of Ireland's leading insurers to help find the right policy for you. Get a car insurance quote here or give our team a call on 01 400 3400 and we'll take it from here.
First published by Ian O'Reilly