Applying for a Passport?
There's Been Some Big Changes
Last updated: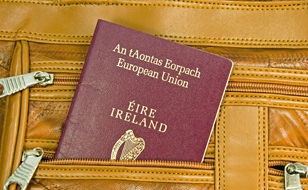 Are you heading off on your summer holiday in the next couple of weeks or months? Do you need a new passport? If you're nodding your head, then read on now. That's because at the end of June the Department of Foreign Affairs and Trade (DFA) is going to make some pretty significant changes to its passport application process.
In an effort to provide a faster, cheaper and all round better service the DFA have made two important changes. First up, passport applications made by post will now have to be submitted via the Passport Express service instead of by registered or regular post. For those unfamiliar with Passport Express, it's a courier-type service that has been run by An Post since 1995, so you can be confident in the knowledge that your documents will arrive quickly and safely. It's also important to point out that applications received after 30 June 2013 which have not used the Passport Express service will be rejected. You have been warned.
Secondly, there's now an appointment service aimed specifically at those who are travelling at very short notice and need to make their application in person. This service is based at the Passport Office in Molesworth Street, Dublin. People who are not travelling within 3-10 days are still advised to use Passport Express, rather than the new appointment service.
At Chill we love to make your life easier by sharing money and time saving tips, so you can sit back, relax and get on with the important job of enjoying your holiday! If you haven't got travel insurance yet, there's still time to take out cover. Just hit Get a Quote now to buy online or give one of the team a call on 1800 30 34 09.
First published by Fergal Lynch