Airport Control
Know What You've Packed
Last updated: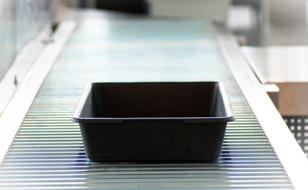 There's nothing worse when jetting off on your holidays than having the hassle of airport control and security on your case, so we have come up with a few tips to keep in mind before jetting off on your desired destination.
Pre holiday planning
Making a list of what you need to bring is always a good starter to your holiday. Group your items into clothes, toiletries, gadgets and accessories, books/guides, medicines and the necessities such as passport, tickets, Chill Travel Insurance and boarding pass etc, this way you are thinking of everything and then when it comes to packing time you can check everything off the list when it is packed.
Do research on your holiday. Doing simple things such as checking the weather forecast for the duration of the holiday and thinking about what you will be doing there e.g. will there be a lot of walking involved or will you be relaxing by the pool? This research can help you decide on what you need to bring.
Packing your suitcase
First of all, check the luggage restrictions. Luggage weight can vary with different airlines. There is nothing worse than hearing "your baggage is overweight" and forking out money from your holiday savings. There are new light weight luggage bags available in your nearest bag shop or supermarket that you can get which is definitely worth looking out for.
A key tip is to roll your clothes together instead of folding them, you will find that this will reduce creases and give you more space in your case. Roll full outfits together so you don't end up turning your suitcase upside down on the first day.
Stuff socks into shoes as this will use no extra space.
Plastic bags are great little gems to have- you should put items of jewellery in each plastic bag so it doesn't get tangled up. They are also great for bringing dirty washing home.
You should wear the heaviest and bulkiest clothes while travelling to save some room in your suitcase for any last minute duty-free purchases.
Another key tip to remember is to weigh your bag before leaving as you will know what weight the luggage is.
Liquids
Keeping liquids in mind is important. It is ideal to remember to get some travel containers while travelling for all your products and putting them into re-sealable plastic bags. It would be a nightmare when opening your suitcase to find your clothes destroyed from an exploding shampoo bottle!
You should also ensure all your liquids are under 100 ml if carrying them in your hand luggage. Make sure they are in a clear plastic bag so you don't have to pay extra money for plastic bags
Airport Security
Here are a few tips to get through airport security as swiftly as possible without any major delays:
Clothing going through security:
Don't wear belts
Don't wear too much jewellery as you will be wasting time taking them off and putting them back on again
Don't wear clothes with metal on it.
Wear slip on type shoes as you can put them on and off at ease.
Items not allowed in hand luggage:
It is important to keep in mind that certain items are not allowed carried in your hand luggage such as:
Razors
Tweezers
Liquids and pastes over 100 ml
You should also keep in mind to wait and get your bottle of water or beverage until after going through the security gates as you will not be allowed to carry it through.
Hopefully if you keep the above tips in mind that your airport experience will be a simple and enjoyable one without all the fuss.
First published by