Adequate Home Insurance
Do You Have The Correct Cover
Last updated: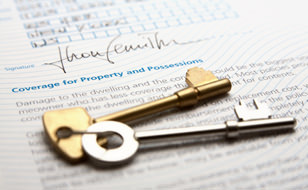 Hi, my name is Jo and I am the product & pricing manager here at Chill. I recently dropped into TV3's Ireland AM Studio to offer some advice when it comes to adequately insuring your home in the event of a flood. Check out the video clip or read a summary of the interview below.
With the recent floods, more and more people are finding it difficult to get home insurance. Usually the excess on a home insurance policy is around €250, however if you have made a claim arising from flood damage, your excess may increase by anywhere between €1,000 and €5,000.
Unlike car insurance which is a legal requirement, you do not need to legally have home insurance. If you are finding it difficult to find home insurance try contact your mortgage provider as they provide home insurance facilities.
After all of that you may find your home insurance quote is excessive. At Chill we offer a direct debit facility which allows you to spread the cost of your premium over 10 monthly instalments.
My advice to anyone who is buying a home insurance is to read the small print, although I understand that they are not an easy read! The most important things to look out for when reading the policy booklet are:
Exclusions ~ these include floods, burst pipes and un-occupancy.
Policy Terms and Conditions.
Comparing like with like ~ make sure your new policy offers the same benefits & features of your previous one.
---
Contents and building cover
Contents Cover
Go through the house room by room and work out how much it would cost to replace these at the current market value.
Buildings Cover
Previously you may have insured your property for the market value at that time, however with the fluctuation in property prices in recent years, the likelihood is that the value of the property will have declined and therefore it should be insured for the current market value.
First published by Fergal Lynch