A Guide to Fitting Child Car Seats
The Necessary Steps
Published on by Simon O'Donovan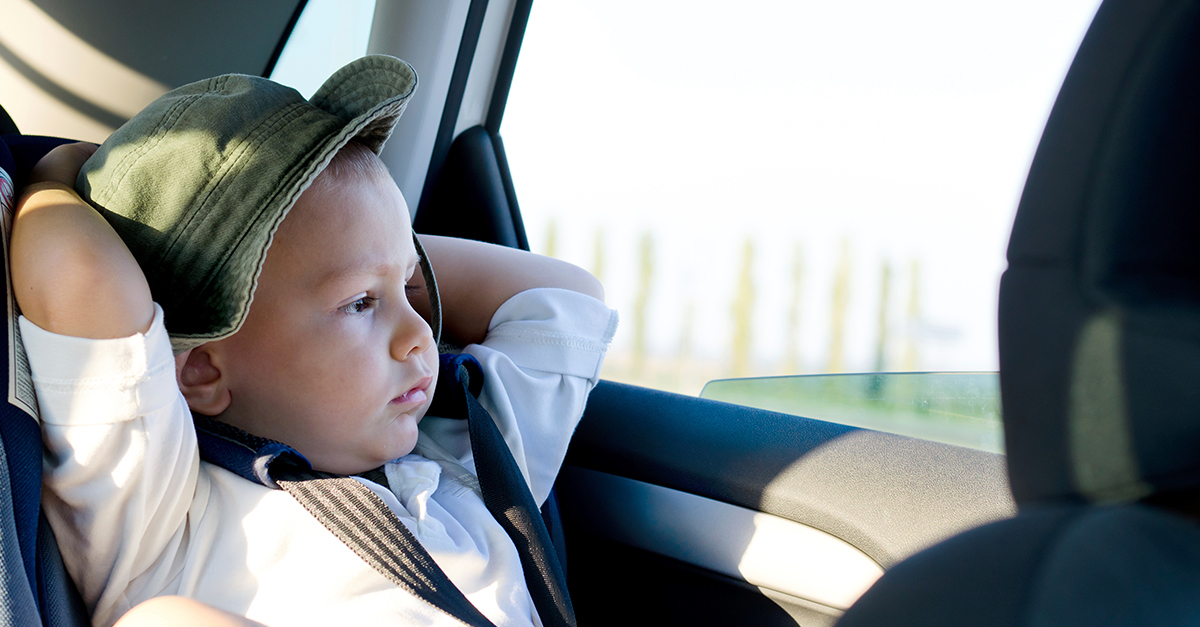 Research has shown that 3 out of 4 child car seats are fitted incorrectly. This means that if fitted incorrectly, your child could have little or no protection in the event of a crash. Below we take a look at some of the the important things you should consider when fitting or buying a child car seat.
It's the law
Since 2006 it has been mandatory for all children up to 150cms in height to be restrained in an appropriate child restraint. Child restraints are otherwise known as, child car seats, booster seats or booster cushions and are a requirement for any child under the age of 3 years. Children over 3 but under 150cms in height and weighing less than 36kg must use a child seat appropriate for their height and weight when travelling in a car. All car seats must be in accordance with EU standards.
Safety
Before purchasing your car seat it is important to check the following:
Ensure that the seat is compatible for your child and your car. Most people assume that car seats are universal however this is not always the case. If you are unsure about the compatibility you can check with the retailer or manufacturer.
Make sure the restraint is suitable for your child's weight and size.
Restraints should be approved to the latest standard (currently UNECE regulation 44.04).
Check your vehicle handbook to see if your car has an ISOFIX system. It may be a safer way to fit a car seat but only where the system is the correct category and size.
User friendly
Some questions you should ask yourself before purchasing a car seat are:
Can you fit and adjust the seat easily?
Are the buckles easy for you to close but difficult for your child to open?
Is your child comfortable in the seat?
Can it be easily cleaned or covers removed?
Child's weight
As all children are different, car seats and restraints are generally tested by weight rather than child, age or size. But in general child restraints belong to one or more of the following car seat categories:
Infant carrier (Group 0 and 0+) – up to 10kg (birth to 6-9 months) or up to 13kg (birth to 12-15 months)
Child seats (Group 1) – 9 to 18kg (approx. 9 months to 4 years)
Booster seats (Group 2 and 3) – 15-25kg (approx. 4-6 years)
Booster cushions (Group 3) – 22-36kg (approx. 6-11 years)
Remember to -
Check your child's weight in kilograms before you shop for a restraint;
Check the child seat manufacturer's instructions carefully. It's important to ensure that the seat is suitable for your child and compatible with your car;
Weigh your child regularly as he or she grows. This way you can tell when you should buy the next seat. In practice, the child will probably grow too big for the seat before exceeding its weight limit;
Don't be too eager to move children up into the next larger restraint, generally, a big child in a small restraint will be safer than a small child in a large restraint;
Don't rely on the upper age limit printed on the packaging. Some children may outgrow a seat faster than you think; and
Never use a rearward facing child car seat in the front passenger seat that is fitted with an active airbag.
Check it Fits
Most retailers will show you how to correctly install and fit your car seat to both your car and your child. But if in doubt the RSA (Road Safety Authority) run a free 'check it fits' service throughout the country. For details on this service check out http://www.rsa.ie/checkitfits.
---
Although it is important to ensure the safety of your child, it is just as important to make sure that you're protected in the unfortunate event of an accident. We like to help our customers in whatever way possible, especially when it comes to finding them the right deal on their car insurance. So give us a call today on 01 4003400 and we can compare a number insurers to find you the right policy. Otherwise get a Quick Quote above to see how much you can save.
Modified Date: