5 Ways To Improve Your Plane Journey
Tips To Help With Your Travels
Last updated: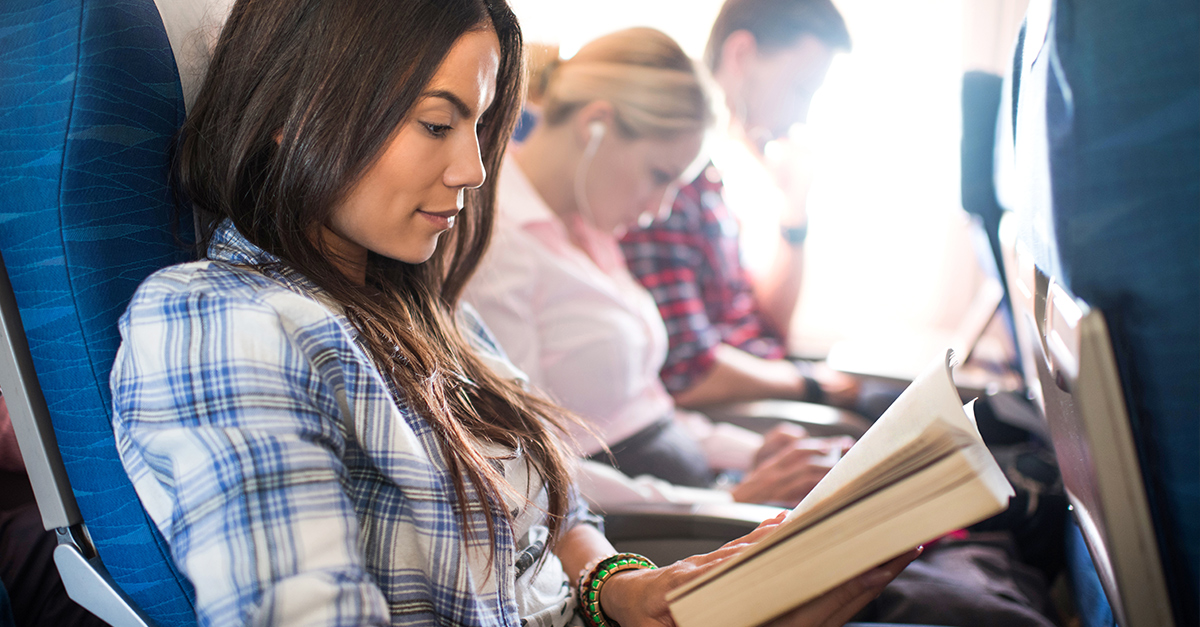 No matter how long the duration of your plane journey, flying can often be a stressful experience. To help improve your flight, we have put together some useful tips that may make your journey more comfortable and enjoyable.
Dress Comfortably
To make your flight as comfortable as possible we recommend wearing clothes that are as close to pyjamas as possible. Loose fitting t-shirts, sweat pants and hoodies are all good examples of comfortable clothes. Avoid tight jeans or other outfits that may cause discomfort while up in the air.
Choose Your Seat
According to a survey by Skyscanner, leg room and spacious seating is one of the best ways for improving flight happiness. The best way to ensure you get the best seat available is by checking in online well in advance. Whether you prefer the aisle or window seat, online check in will allow you to choose your exact seat and hopefully make your flight more enjoyable.
Stay Hydrated
Staying hydrated and drinking plenty of water is just as important when you are thousands of feet up in the sky. We recommend regularly asking the flight attendants for water, and if you can, bring your own. If you are planning on getting some shut eye then it's important to avoid any caffeine or alcohol as it impairs your ability to sleep.
Prepare For A Better Sleep
The best way to prepare for a good nights sleep on a plane is by escaping from both the noise and the light. Noise cancelling earphones and a sleep mask should do the trick and ensure you get a peaceful sleep. If you don't want to invest in a pair of noise cancelling earphones, a set of earplugs should be fine.
Use Your Time Wisely
Some people find it difficult to occupy themselves whilst on a long plane journey. The best thing to do is choose an activity that makes you comfortable and will make the time pass. Whether you're a movie buff, enjoy reading a book, or prefer getting some work done on the flight, we suggest choosing an activity that suits you.
---
If you are planning an Easter getaway this year then we hope these tips come in handy. Our last tip is to ensure you have the necessary level of travel insurance in place in case an unfortunate event occurs. Luckily, we are offering a 10% discount on travel cover. To avail of this discount visit our travel insurance page and enter the promo code "CHILL".
First published by