5 Christmas Decoration Dangers
Dangers in the home at Christmas time.
Last updated: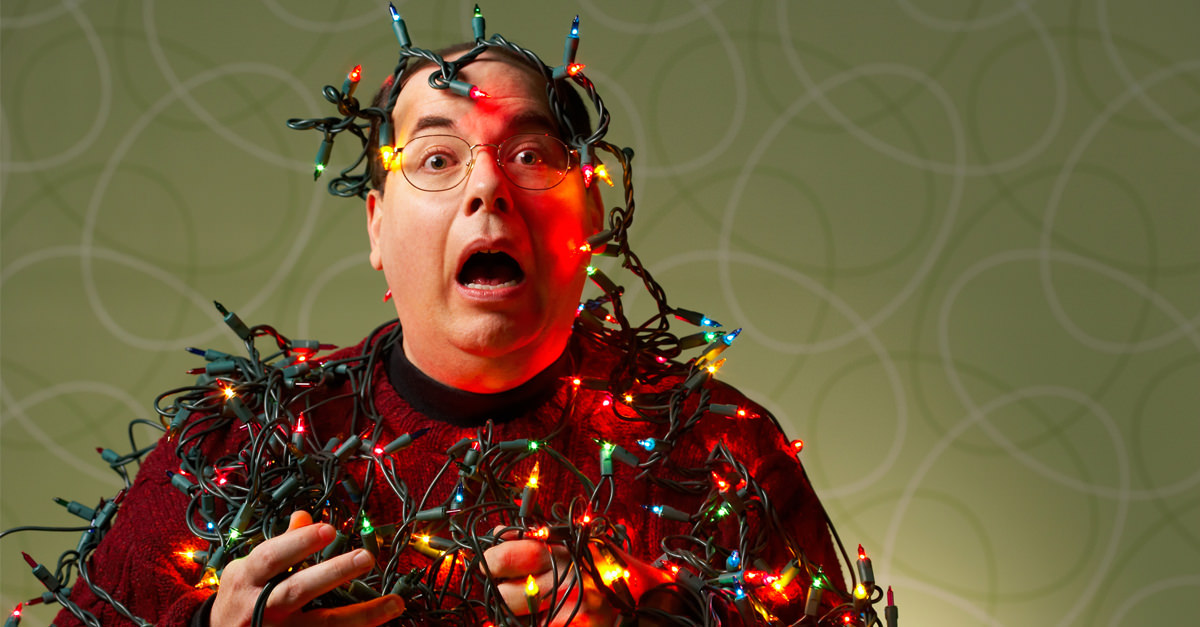 By now your Christmas tree should be up and in a place in your home where it is the focal point of the entire room. For a couple of weeks it sits there and spreads Christmas cheer for everyone who is around it thanks to all the lights and presents.
Although it is a source of merriment and good cheer, there can also be a dangerous undercurrent to the tree as well due to the potential danger that can be associated with them. This danger comes from fires caused by the various Christmas decorations that you use in and around the home.
To help ensure that you are fully aware of the areas of potential damage that can be associated with Christmas decorations and trees in particular we've got a list of things you should be watchful for.
5 Dangers of Christmas Decorations and Christmas Trees
Unattended Christmas candles can cause fires if they left unattended in areas where fire might spread. If you are going to light candles make sure that you don't leave them unattended for long periods.
Malfunctioning Christmas tree lights can be dangerous as they can cause fires due to over heating. Before turning them on make sure you do a quick check to ensure there are not overheating or that there is no flawed wiring.
The longer your tree is out of the ground the drier it will become. Dry trees are a fire hazard when mixed with Christmas lights as the there is a greater chance of the tree catching fire. Keep the tree fresh, which will hinder it drying out, by giving it water through the base of the tree.
At Christmas time there can be a need to have multiple plugs plugged into the same socket section. The dangers of overloading your sockets include fires and additional heating damage to the socket. Overloaded sockets draw too much power to that one area and thus start to over heat. This can eventual lead to an increased chance of fire. Avoid overloading your sockets as much as possible by using sockets in other areas of the home. This can also reduce the amount of lights you have on your tree thus reducing the potential of fires.
Make sure the lights you use are fit for purpose. By this we mean to only use lights that are labelled for use in that area. Check the labels on the lights to make sure that you aren't using outdoor lights indoors or vice versa.
---
Your Christmas tree, if left unattended, can be a serious health issue within the home as fires caused by them can be common place. Check your tree and the decorations on a regular basis to ensure that they are not overheating or that there is no potential source of danger present.
If you do have an issue with your lights that may require you to make a claim make sure you contact your insurer immediately. If you are a Chill customer you can get in contact with our team on 01 4003400 or via care@chill.ie.
First published by Fergal Lynch