Young Males Pay More
Chill Insurance Survey
Published on by Conor Dunne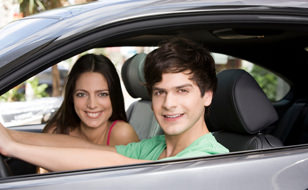 Young male motorists are being charged up to €1,000 more for insurance than women. In the latest Chill Insurance survey we found that a 19 year-old woman can get her motor policy for €1,000 less than a male of the same age.
Jo Fernandez,Sales & Pricing Manager has called for gender balance and equality on motor insurance costs, urging the insurance industry to adopt a fair and balanced approach in adhering to last year's European Court of Justice decision.
We sourced 14 quotes both male and female drivers from seven different counties, aged 19.A male looking for insurance for a 1998 Honda Civic, seeking fully comprehensive cover, got quotes in seven counties for €2,508.
Fully comprehensive car insurance for females varied from €1,904 in Donegal to €1,453 in Dublin.A similar pattern was found with third-party costs for 19-year-olds.
The best value for males in all counties was €1,588. Females were quoted the same €1,588 in the majority of the counties, with those living in Dublin quoted €1,362.
Modified Date: