You Only Need to Make One Call
And We'll Do the Rest
Published on by Sinead Greene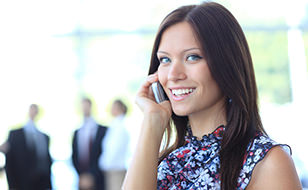 We recently commissioned research to find out a bit more about you guys (our loyal customers) and to help us understand what you want, what you dislike and more generally, learn about where we sit in the Irish insurance market.
We've just about digested all the data and the key finding for us, is that the great Irish public love to do their homework when it comes to looking for insurance. So if you're the kind of person who likes to do your own spot of research before taking out cover, you'll be pleased to hear that as an independent insurance broker we speak to numerous insurance providers to help you find the right policy.
There's loads of other great reasons you should speak to a broker like ourselves, as opposed to companies that only sell policies from a small number of insurers (known as tied-agents), but the trio of key benefits to remember are:
Free up your time

We understand that time is precious and that you all lead busy lives, so the last thing you want to do is spend endless hours looking for insurance. That's where we come in. All you have to do is make one call to us and we'll speak to 14 different insurance companies for you. Just think how long it would take you to phone that many insurers?

Save money

There's a common misconception that going through a middle-man or broker like ourselves can increase the cost of a premium. But the reality is very different. In fact, we provide so much business to insurance companies that they offer us preferential rates (that are often not available anywhere else) which enables us to pass the savings on to you guys.

Get you the right deal

At Chill Insurance our friendly staff take the time to listen to your needs to ensure that we get you the right policy. By working with so many insurers we offer a wide range of policies, cover types and benefits to get you the ideal policy. All you have to do is make one call to us and we'll do the rest.
What more could you want from an insurance broker? If you need an insurance quote now, call us on 1890 30 20 20 or hit Get a Quote. So sit back, relax and put the kettle on…we'll do all the hard work for you.
Modified Date: